22-24 July 2016
22/07 Attendance: 1
Rob was on site today and had planned a weekend of conduit making. The marker lights have been sitting in primer for several years now, gathering dust in the coach whilst other parts of the restoration had its turn at the mercy of the angle grinder. When we dismantled the conduit to the marker lights, they were in a very poor to non-existent condition, with only a heap of neatly piled rust denoting that there had once been metal there in the distant past.
As this part of the loco will be exposed to footfall of some sort, to and fro access to the cooler group, we are using galvanised steel. Cheap, readily available from the local builders merchants and easy to use. We also needed reducers and a thread converter from metric to imperial, all supplied by mail order (the wonders of the internet).
Quite a lot was achieved on the Friday and he had assistance in the form of Martin Ward (ELR electrician) for friendly advice.
23/07 Attendance: 2
More of the same, carrying on from Friday with finalising some of the conduit and making it easier to assemble/disassemble. As he had not figured a particular part would be unavailable, Rob moved on to the short nose section and made up new galvanised conduit for those marker lights. Dave J was also knocking about and finished the last bit of welding on the short nose-end roof. Now that needs painting on the inside with gloss and refitting to the loco.
24/07 Attendance: 1
New recruit but an old diesel group volunteer Ewan, has asked to become involved and we gave him a very important job to do: Make the new gaskets for the mid-section of the short nose end. He worked alone as others were working on the Class 28. Excellent job Ewan.
If you are interested in helping out please contact David Jenkins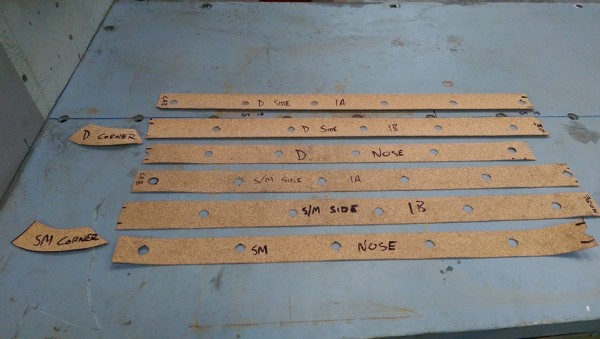 Above : New gasket!

© C15PS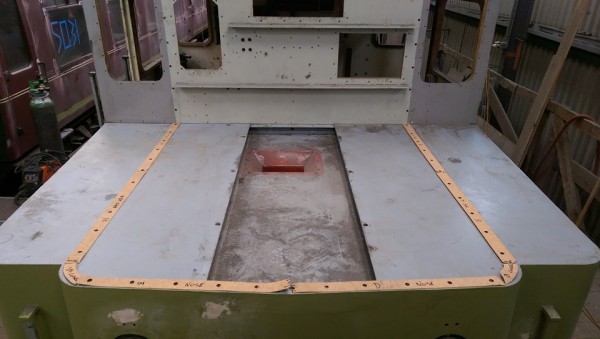 Above : Gasket laid out on the short nose lower section.

© C15PS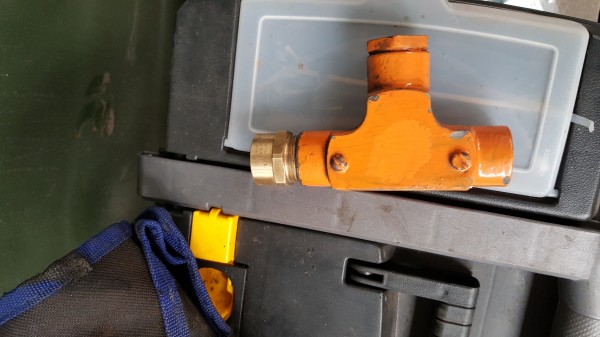 Above : Old meets new.

© C15PS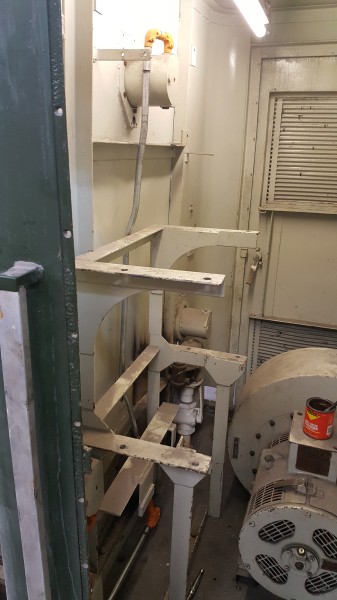 Above : New conduit shaped and put into place without removal of the brake frame.
© C15PS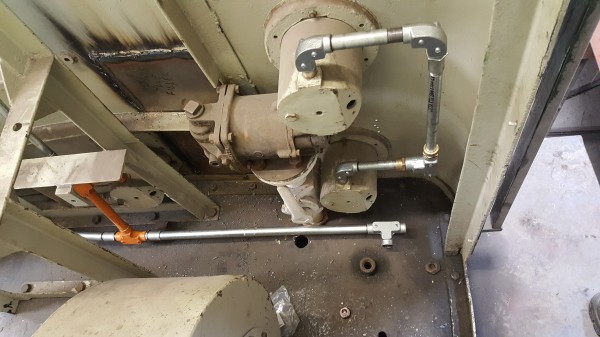 Above : Whole sections made up, missing a few parts.

© C15PS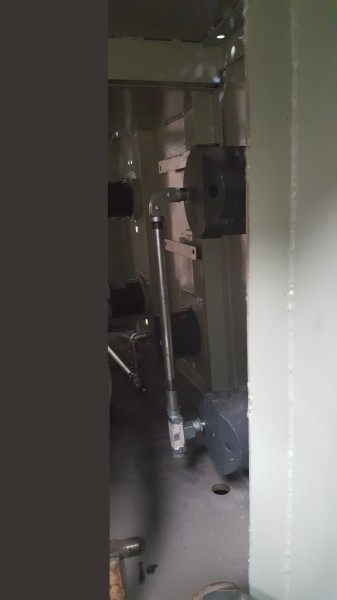 Above : Short nose section has had the same treatment.

© C15PS
Fancy Getting Involved? click on the You Can Help page