August and September 2016
We have been so busy recently we've not had the time to write individual reports for every weekend. So, we have compiled a quick summary of the last 8 weeks:
Small nose end has been receiving lots of attention, with painting undercoat and anti-tracking varnish applied where the electrical cubicle will eventually live. We have also been making the marker light conduit as it was rusted beyond repair. The marker lights themselves had been sitting on a shelf in the workshop for many years so we liberated them, painted them and they are waiting to be reunited with the loco.
There have been an influx of new members too and they have been getting to grips with various different facets of the restoration, on both locos. From just a bit of painting to teaching them to weld.
In early September the middle and upper sections of the short nose end of the loco was reunited with the lower section. Cork gasket was made up and fixed in to place before the errant sections made it back on to the loco.
If you are interested in helping out please contact David Jenkins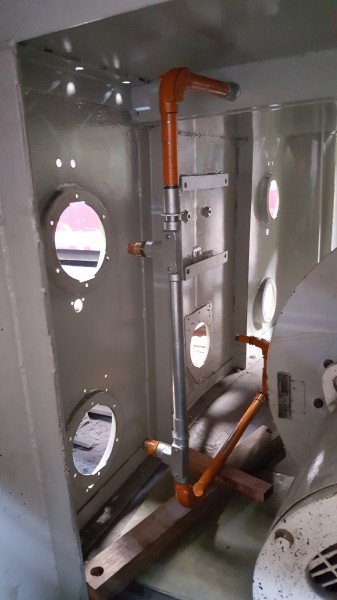 Above : Conduit being made for the maker lights in the short nose section.

© C15PS
Above : The loco has its shape back.

© C15PS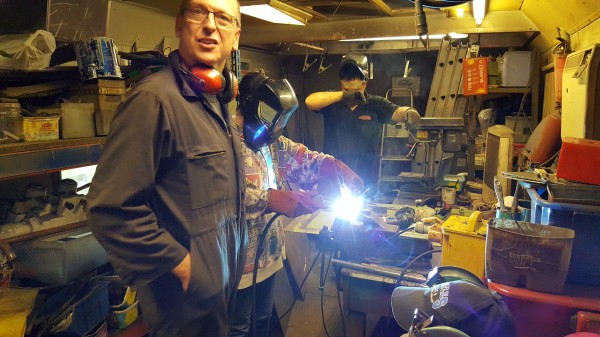 Above : New volunteer Emma gets stuck into welding for the first time.

© C15PS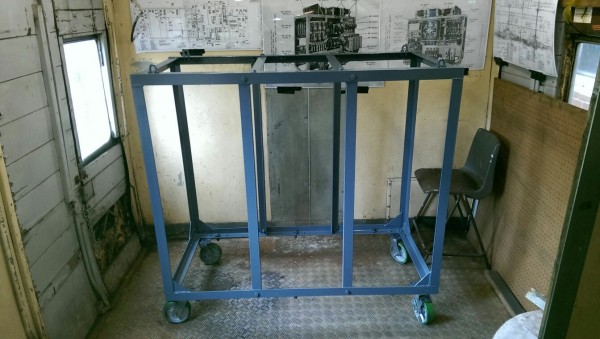 Above : The cubicle frame sporting fresh paint.
© C15PS
Fancy Getting Involved? click on the You Can Help page