September & October 2016
Late September saw the team divided between both locos, with D5705 requiring a lot of new metal it drew a lot of volunteers onto the cutting and fabrication of new steel (see other report).
Work was started on the short nose end doors that hadn't been fitted up to this point. Like the other doors on the loco which have received attention, rust jacking between the angle iron frame and the skin has resulted in distortion.
Some of the smaller jobs, the marker light boxes were removed, painting completed and gaskets made before being refitted. The short nose has received lashings of undercoat grey and losing its patchwork quilt look.
October was AGM month and D5705 sucking up lots of volunteers although a start was made on needlegunning the solebar and brushing on paint for protection.
If you are interested in helping out please contact David Jenkins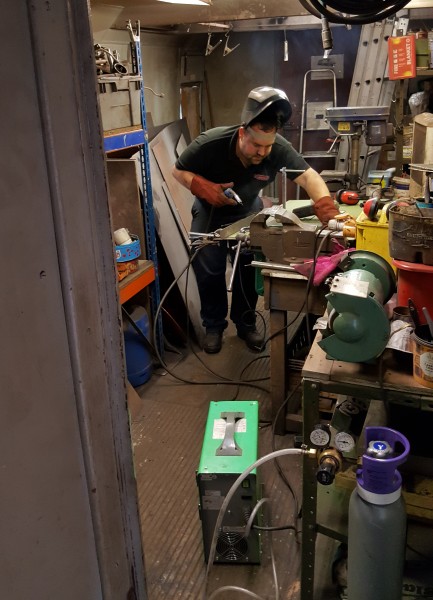 Above : Howard on door rectification.

© C15PS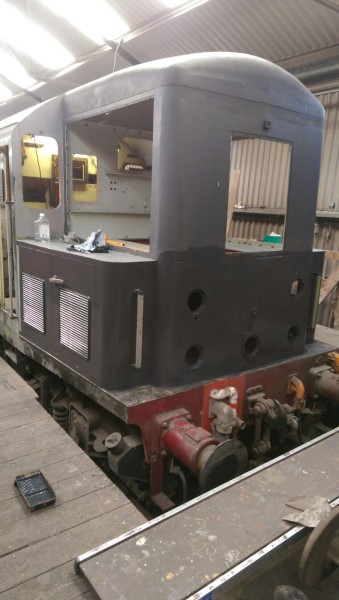 Above : Grey undercoat applied.

© C15PS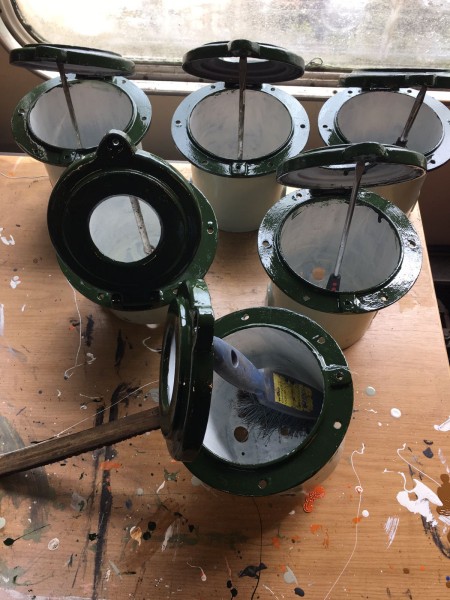 Above : Painted marker light boxes dry.

© C15PS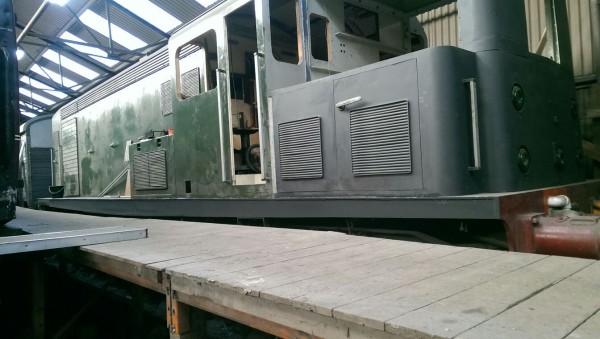 Above : Solebar receives the undercoat treatment.
© C15PS
Fancy Getting Involved? click on the You Can Help page