June 2018
Since the 'big' lift in March, things have settled down to a leisurely canter with volunteers focussing on different areas of the restoration. In the electrical corner we have Steve and Steve, who have begun to overhaul the 4 traction motor contactors. These are of Metro-Vick heritage (Metro-Vick and BTH were merged into one company, AEI) and from the pool of spares created by the withdrawal and scrapping on the Irish C-class locos. They are all in good condition, only requiring new contactor tips due to excessive arcing.
In the cab resto corner, Jason has been grafting on finishing the deadmans pedals, which look the part in silver and black. He has now turned his attentions to making the food cupboard. This, as its name implies is for the crew's food (or snap) and on top of this there was the electric hob. The cupboard was located on the short-nose side of the cab and was missing when we acquired the loco in 2006. The basic frame has been made up and Jason has been able to weld the partial frame together. Also the cab seats have been set upon by budding volunteers after being left partially restored, paint has been applied to complete them and ready to be put into storage.
Finally, all the bearing caps have now been stripped back to bare metal and repainted in gloss black. The aforementioned parts have had their oil filler caps treated in the same manner and new felt seals have been made for the inside. Refitting to the caps themselves will be next on the agenda with the new stainless steel parts bought earlier this year.
We also have facebook pages too, where we update regular progress - www.facebook.com/d8233
If you are interested in helping out please contact Rob Mason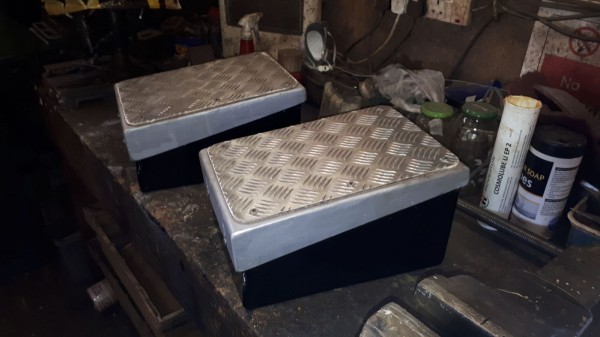 Above : Deadmans pedals completed.

© C15PS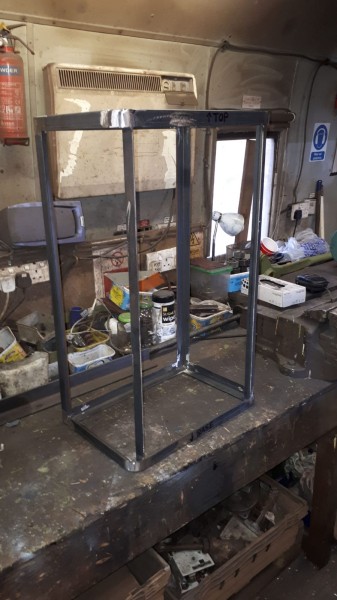 Above : Food cupboard under construction.

© C15PS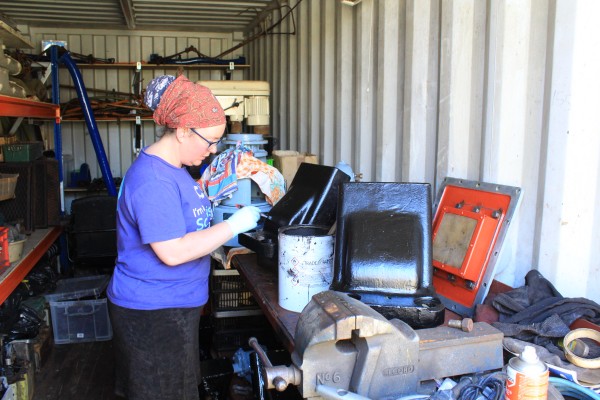 Above : Abi applying paint to the last 2 bearing caps.

© C15PS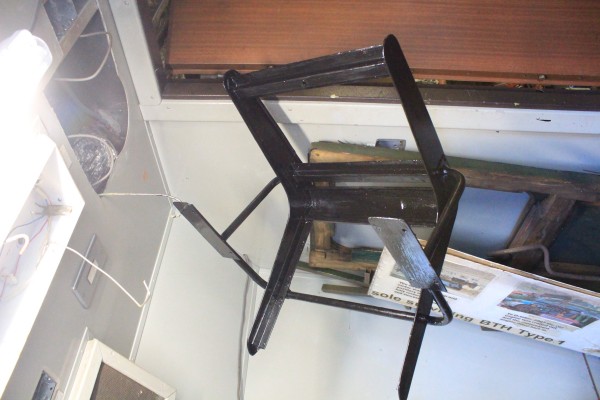 Above : Cab seat frame.

© C15PS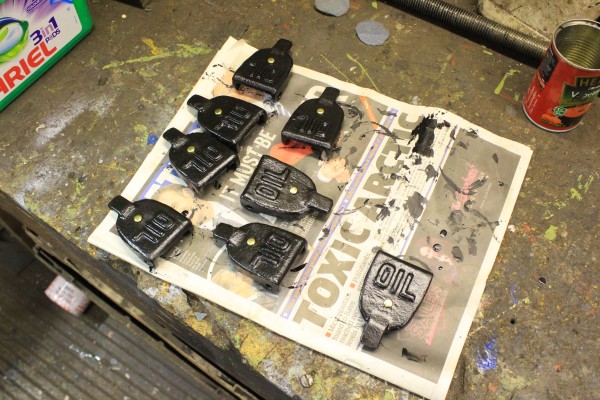 Above : Oil filler caps in their top black gloss.

© C15PS
Fancy Getting Involved? click on the You Can Help page