August 2018
We are still chipping away at the massive jobs list that keeps our volunteers busy. As mentioned previously, the cubicle frame components have been receiving attention from Steve and Steve. Three of the traction motor contactors have now been overhauled and now adorn their place on the cubicle frame! We've made mounts for them and for the reverser too.
The fire pull system is finally a complete set of parts again after one of our members discovered the missing sections hidden amongst our boxes of spares, under the workbench. It's always the last place you look isn't it? All these parts are now repainted and almost ready to be refitted (finally – ED).
The food cupboard is almost complete. The outer skin has two curves at the front upright edges, either side of the door and this has proven to be a challenge but not insurmountable. Getting the right amount of heat, evenly along the steel (even in this weather) was proving tricky but it really looks good. The shelves will be welded in next and then we can break out the brushes and give it a lick of paint.
The bearing caps are now all sporting their small oil caps again, with working springs held together with clevis pins. We had discovered that one of the bearing caps we had restored had a broken eyelet, where the clevis pin held the oil cap in place and Tom Lahaye offered to strip another back and repaint it before jetting off home. Top man, thanks Tom.
We also have facebook pages too, where we update regular progress - www.facebook.com/d8233
If you are interested in helping out please contact Rob Mason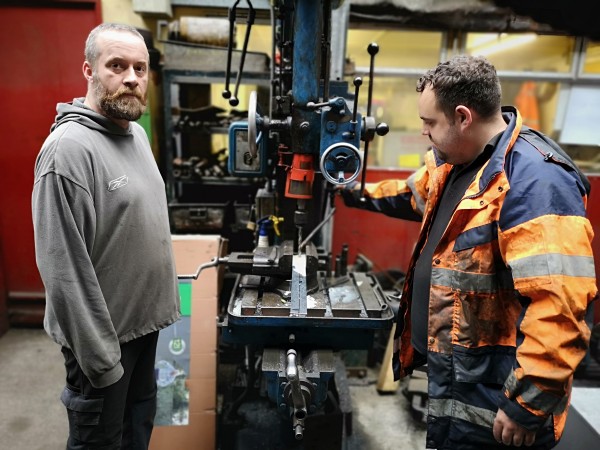 Above : Adam (supervisor) and Howard drilling the support bracket for the traction motor contactors.

© C15PS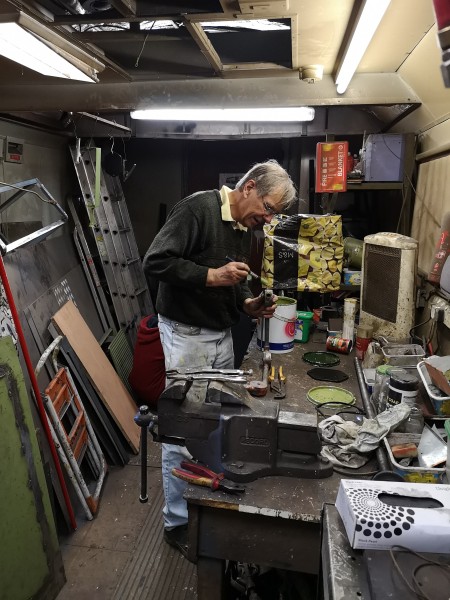 Above : Bill adding the first coat of paint to the rediscovered missing fire system parts.

© C15PS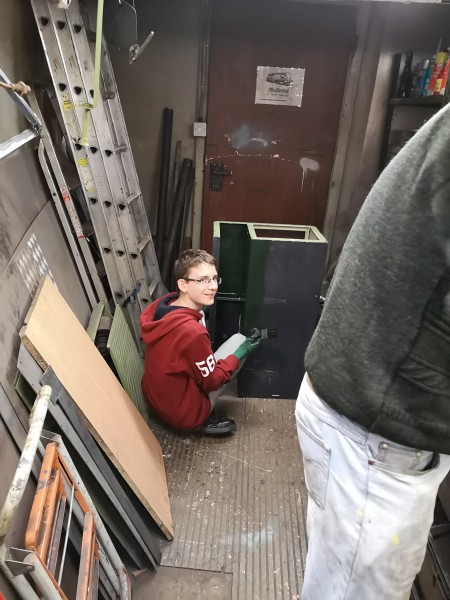 Above : Jack adding gloss to the handbrake/tool cupboard.

© C15PS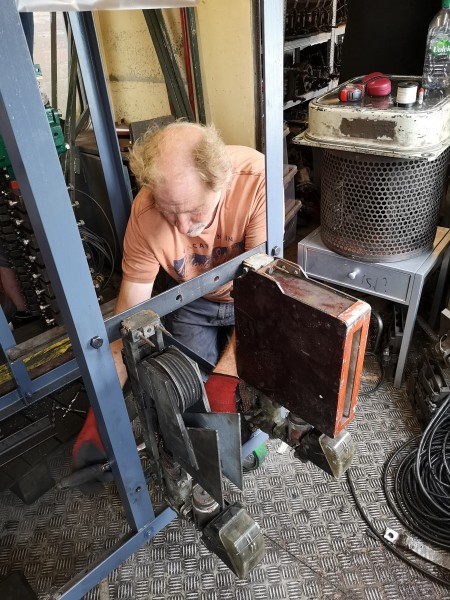 Above : Steve T test fitting the traction motor contactors.

© C15PS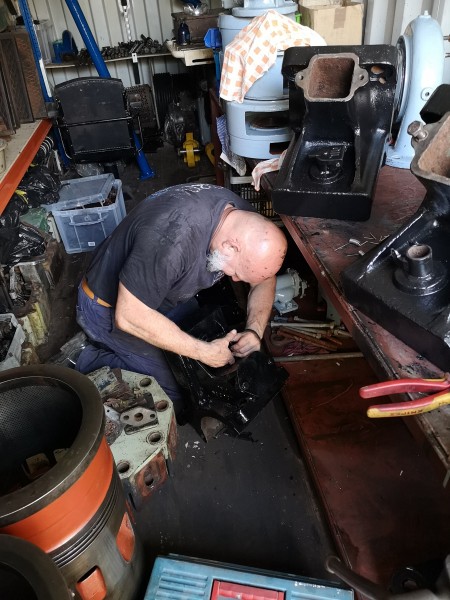 Above : Tom getting to grips with the bearing caps.

© C15PS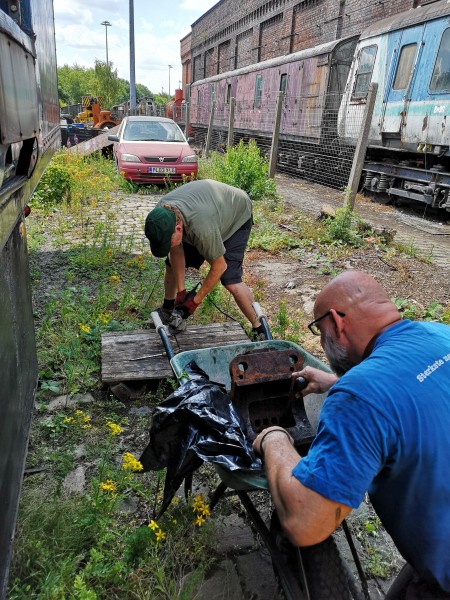 Above : Tom and John stripping back the rust on the extra bearing cap.

© C15PS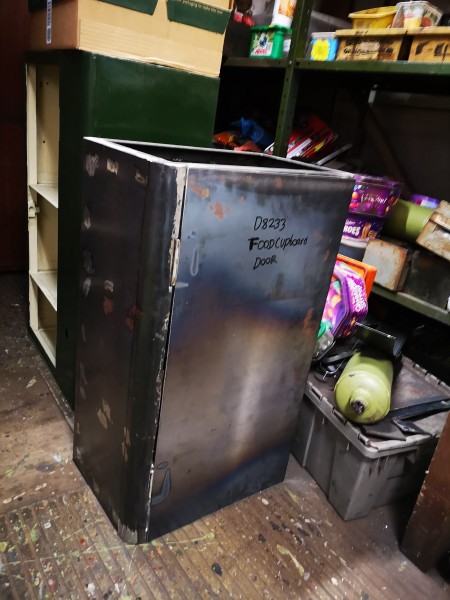 Above : The food cupboard nearing completion.

© C15PS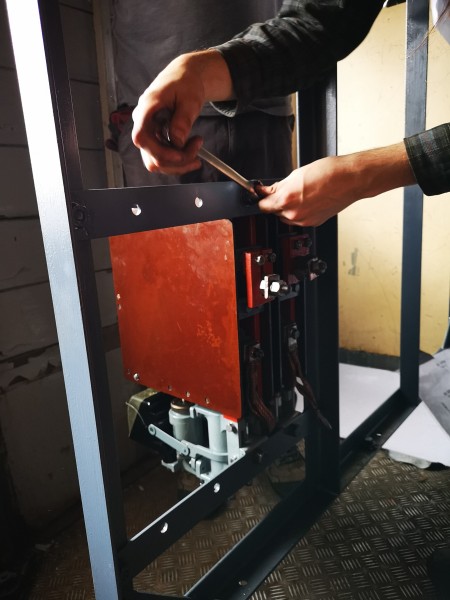 Above : Fitting the overhauled traction motor contactors.
© C15PS
Fancy Getting Involved? click on the You Can Help page