01 August 2019
Bogie restoration is gathering pace as the frames have now been separated from the axles on both bogies. Thanks to the staff at Baron Street works for their assistance, frames now sat on a wagon awaiting shot blasting and painting. Axles will be receiving attention too, with the gear wheel and bearing surfaces to be polished up.
Work on the brake rigging has been steady, with a regular team working their way through it.
The last of the body-side doors has been reskinned and another door had a patch weld to fix a hole made for cabling when it was a carriage heating unit. They require fettling on the hinges to make them line up properly on the small nose end body.
The cubicle frame has seen some work too, with the fitting of the starter contactors and field divert relays. Both of these items are Brush and not BTH/AEI as originally fitted but perfectly functional for what the loco requires. These are temporarily mounted to the frame for fitting purposes as they are in unrestored condition, in the future they will removed and given a quick wash and brush up.
We also have facebook pages too, where we update regular progress - www.facebook.com/d8233
If you are interested in helping out please contact Rob Mason
Above : Bogie frame No. 2 separated from the axles.

© C15PS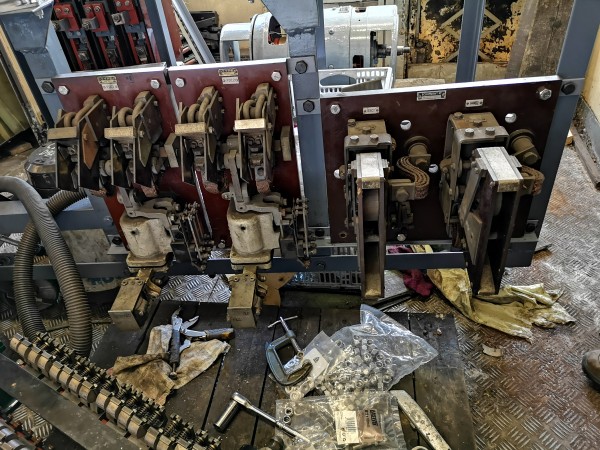 Above : Starter contactors and field divert relays temporarily fitted to the new cubicle frame.

© C15PS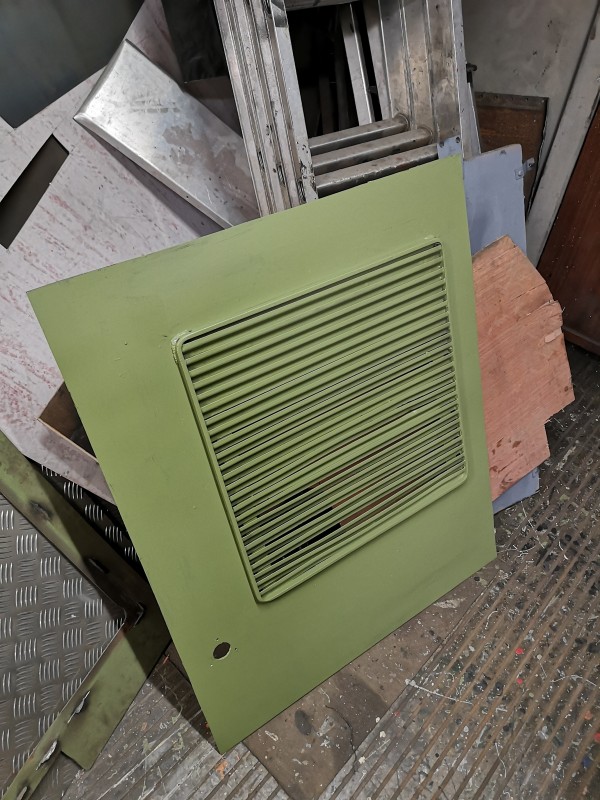 Above : Final door from the small nose end reskinned.

© C15PS
Fancy Getting Involved? click on the You Can Help page