01 December 2019
Over the last few months, almost all attention has been focused on the restoration of the bogie frames. Two volunteers from another group have shot blasted the main frames and the other big bogie parts that were put onto the wagon back in August. Following them up with paint & brushes has been our volunteers, usually on a weekday. We have also covered the frames with a frame and tarpaulin, to keep them dry in the inclement weather as Winter draws closer.
We have also been continuing with bodyside doors too, as some still require hanging in place. As reported last time, the door skins have been repaired or replaced completely.
The electrical frame too has seen more relays added to it. Volunteers have been trying to keep to the original layout, to the best of their ability, so it looks as authentic as possible. Utilising the parts recovered from an ex-class 31 and the Irish Thumper unit, which now doubles as a workshop, the frame is really taking shape. Some of the relays have been overhauled and are looking really smart.
We also have facebook pages too, where we update regular progress - www.facebook.com/d8233
If you are interested in helping out please contact Rob Mason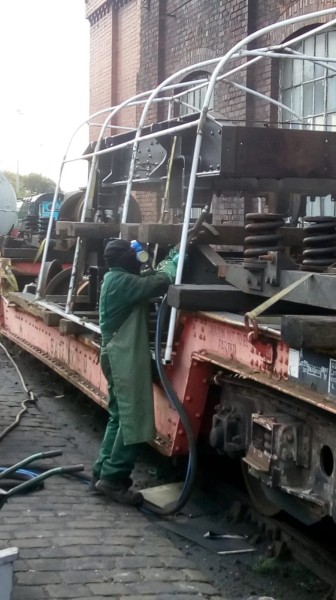 Above : Keith Shotblasting the bogie frames.

© C15PS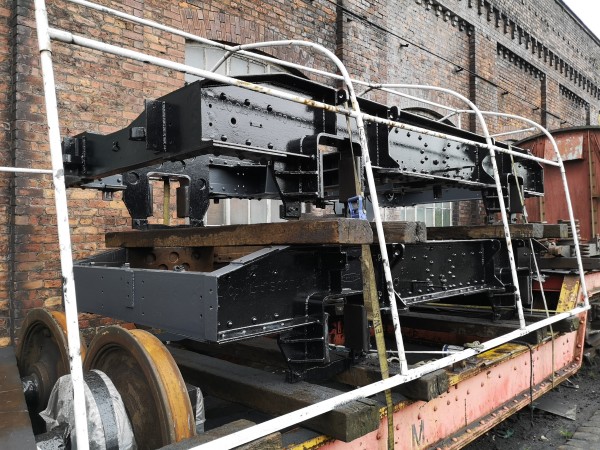 Above : Bogie Frames in the middle of refurbishment.

© C15PS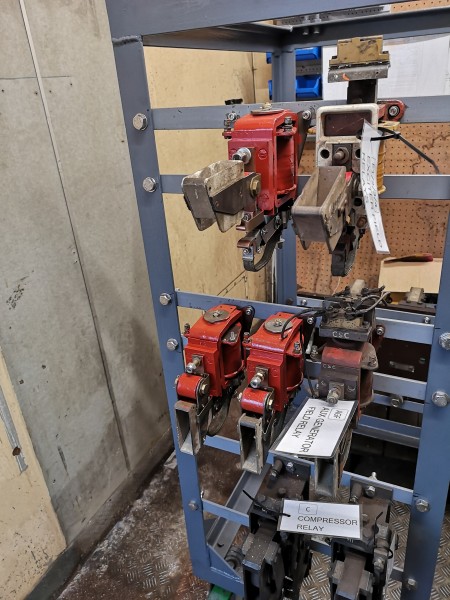 Above : Some of the relays have been restored.

© C15PS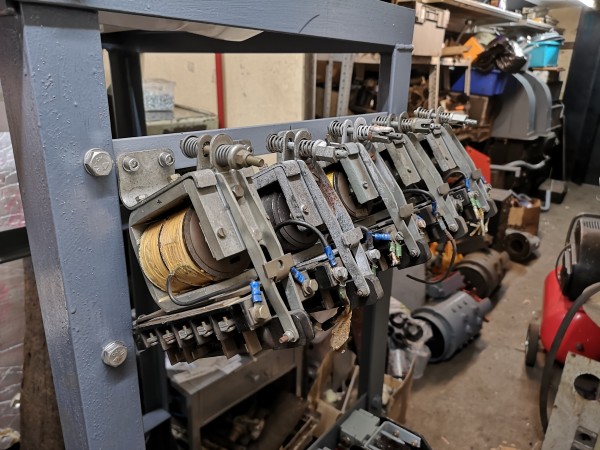 Above : 5 relays added to the frame.

© C15PS
Fancy Getting Involved? click on the You Can Help page