September 2020
Following our appeal earlier this year, your kind contributions have raised £19264 with £3859 claimable from Gift Aid, making the final amount £23123. A truly magnificent effort from everyone who wishes to see the sole remaining BTH Type 1 run again under its own power.
The traction motors have now been sent away to Bowers Electrical, in Heanor Derbyshire for overhaul and we should have them back next year. The bogie frames are now fully painted after being returned to bare metal. All of the brake hangers & rodding, balance beams, springs, sanding equipment, gear casings, wheelpans and cab steps are in various stages of painting. The amount of the smaller parts to paint is huge.
Aside from the bogie overhaul, volunteers have been working on the engine room roof doors. The doors are in a poor state, one suffering damage after it was left in the open position whilst being shunted into a loco shed (many decades ago). The culprit is still at large! After much deliberation, it has been decided to replace the doors with newly fabricated ones. The original ones are too far gone, with extensive rippling and distortion we would spend most of the time trying to straighten. It is easier and quicker to make our own from scratch. The steel has been purchased and forming the profile has already begun.
All work on the electrical cubicle has all but stopped, except for the resistor banks. These have been taken off site for repair. The society recovered some AEI resistor banks from a scrap Class 31 many years ago, although they are not the correct size (twice as long) they do contain the correct parts to make the smaller versions required.
Thank you once again for all your donations towards the bogie appeal.
We also have facebook pages too, where we update regular progress - www.facebook.com/d8233
If you are interested in helping out please contact Rob Mason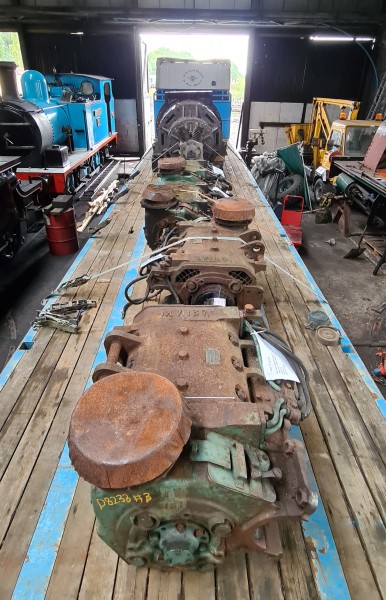 Above : All loaded up and ready to go.

© C15PS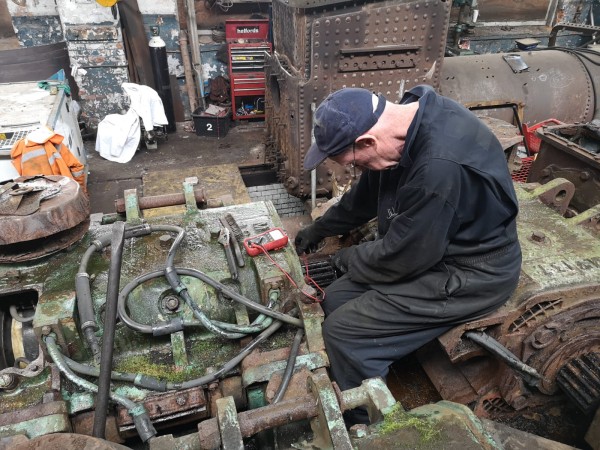 Above : Malc Kirkwood tests for electrical continuity … all looking promising.

© C15PS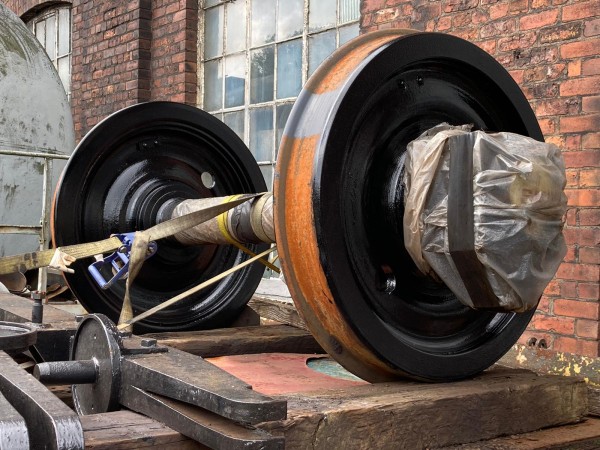 Above : One of the axles, wheel pans sporting new black gloss.

© C15PS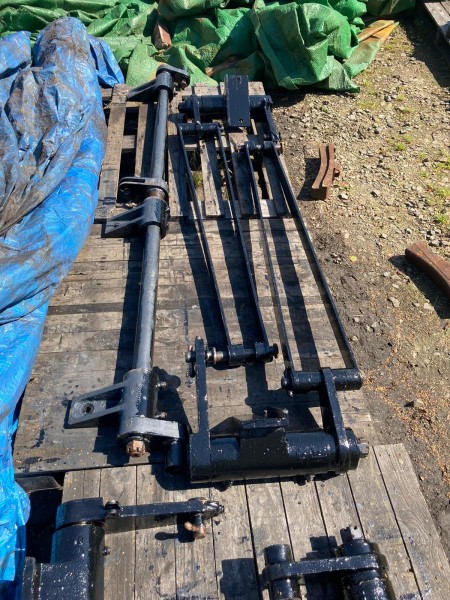 Above : The mass of brake rodding under the sun, paint drying.

© C15PS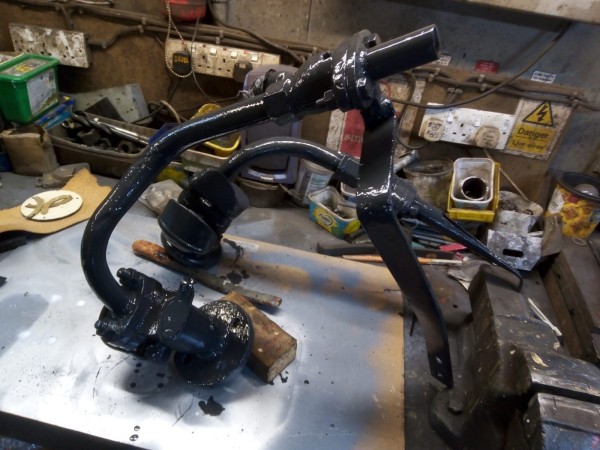 Above : Lower end of the sanding equipment.

© C15PS
Above : Gear Cases drying in anti-corrosive primer.

© C15PS
Fancy Getting Involved? click on the You Can Help page