February 2021
Apologies for the lack of updates. As you can appreciate, the pandemic and latest lockdown has temporarily curtailed our restoration efforts. However, work has continued off site on the overhaul of 4 MV137 traction motors and the CoBo generator at Bowers Electrical Ltd.
TK Engineering & Gearcutting in Nottingham have completed the manufacture of four traction motor pinions, which now have the correct amount of teeth to mesh with the gearwheel attached to D8233's current axles. A really superb job, thanks to Conrad and the rest of the team at TK Eng&Grtg.
These pinions have been delivered to Bowers, so these can be fitted to the freshly overhauled traction motors. These motors have been subjected to a thorough and extensive overhaul to bring them back to full health, with the pinions being the last piece to be fitted.
The CoBo generator is in the middle of its overhaul. The interpoles were not giving good readings but after a gentle bake (in the giant oven) these reading have picked up to normal levels. The whole generator has had a clean and re-varnish (like the traction motors) and the bearing checked for wear. The air compressor is yet to be overhauled, requiring new cylinder liners due to water damage.
We are hoping that we can restart work at the ELR in the next month or so, acting on the advice of the government. Thank you for your patience

We also have facebook pages too, where we update regular progress - www.facebook.com/d8233
If you are interested in helping out please contact Rob Mason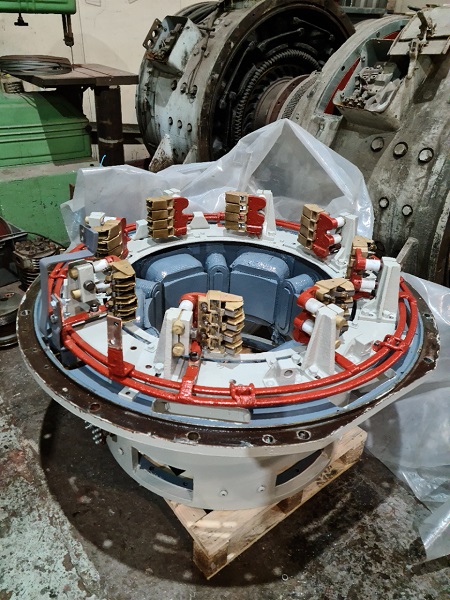 Above : Main generator brush box frame overhauled.

© C15PS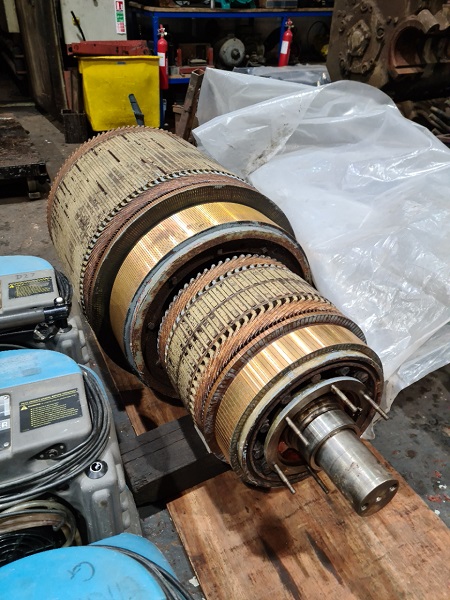 Above : CoBo one piece armature (both main and auxiliary generator) is in remarkable condition considering its age. Very little work required before refitting.

© C15PS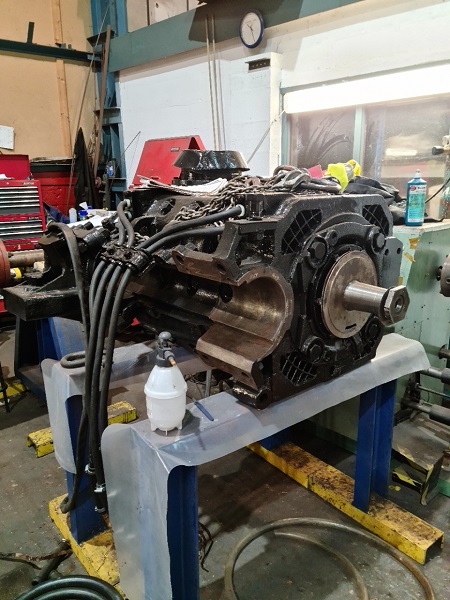 Above : Freshly overhauled traction motor waiting for its pinion.

© C15PS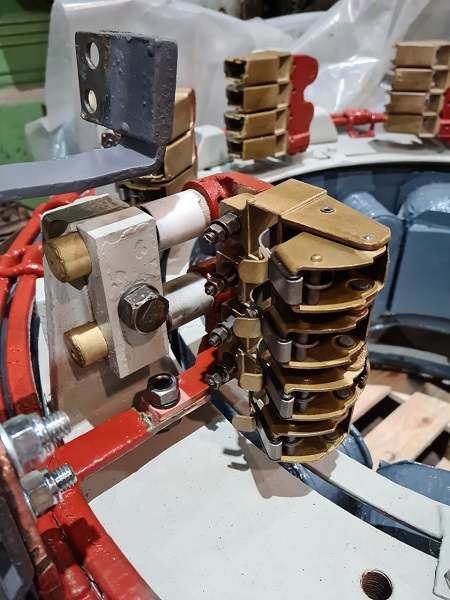 Above : Brush boxes close up.

© C15PS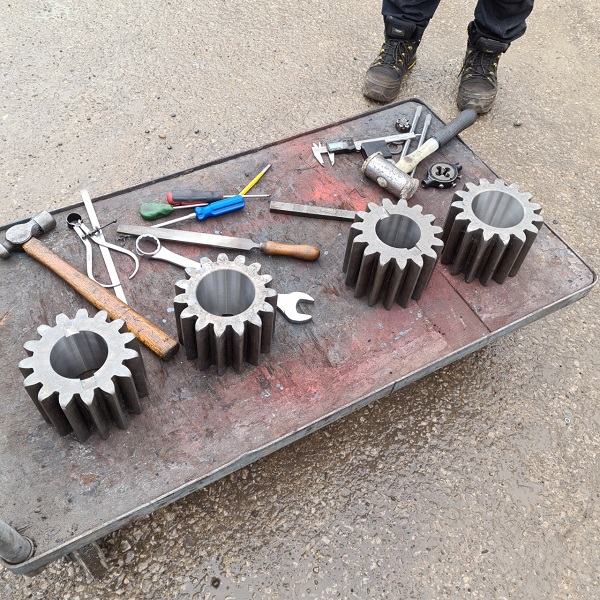 Above : New pinions delivered to Bowers, freshly unloaded on to the waiting trolley.

© C15PS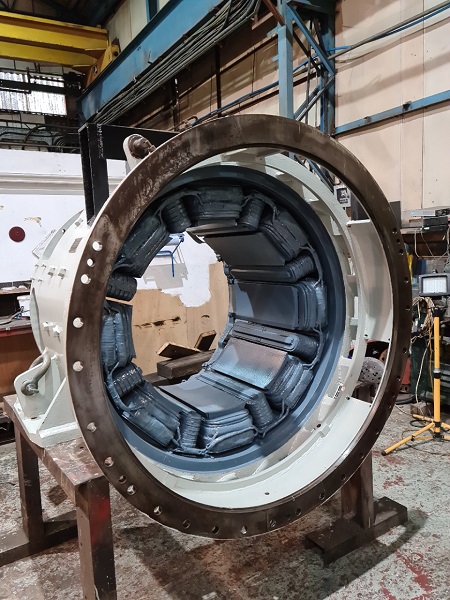 Above : CoBo main generator frame freshly painted.

© C15PS
Fancy Getting Involved? click on the You Can Help page