August 2021
Since our last report in February, we didn't get restarted until May due to Covid-19 restrictions. There was progress however on the tyres and axles though, as they were put on the ELR's own lathe. To date, 3 out of the 4 axles are now sporting fresh tyre profiles and polished plain journals. With reference to the plain journals, some were better than others with regards to pitting caused by exposure to damp air over the past 50 years. The fourth axle is waiting to go on to the lathe, after which its new spherical roller bearing will be pressed on to the axle after the original failed its exam last year.
When volunteers restarted, work continued with the bogie overhaul, with attention being paid to the brake cylinders which are in remarkably good condition internally. Also the gearwheels on the axles have been polished, removing surface rust from the teeth, all 67 of them (per gearwheel!) One of the battery boxes have been removed and the other one plus the fuel tank are ready to be. These can be restored properly away from the loco while gaining access to the underneath so that can be restored.
Electrically things are progressing too, 6 relays have been overhauled by our most senior volunteer Peter. Some were found to be damaged so some fettling was in order. He has also restored the fuse board, which will be stored away ready for mounting on to the cab wall when the wiring commences.

We also have facebook pages too, where we update regular progress - www.facebook.com/d8233
If you are interested in helping out please contact Rob Mason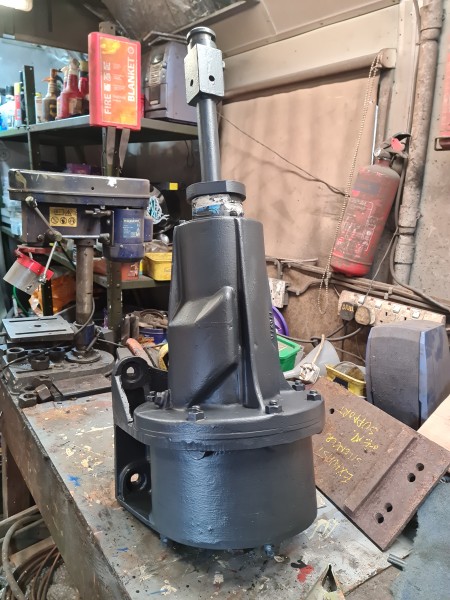 Above : Brake cylinder sits on the workbench in primer.

© C15PS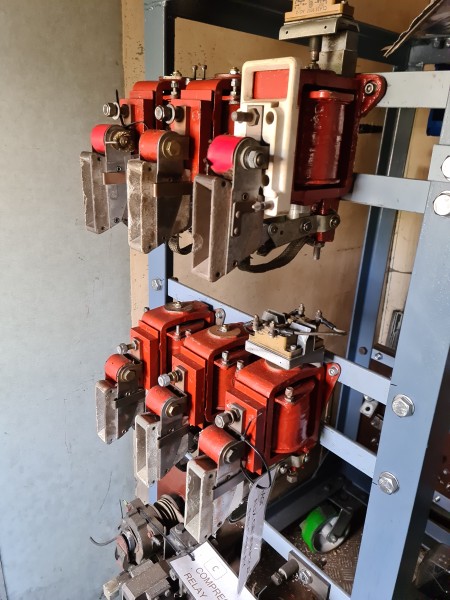 Above : C All 6 relays back on the frame.

© C15PS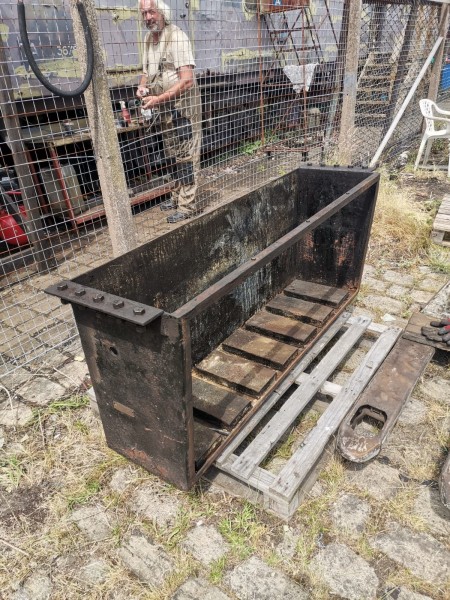 Above : Battery box has been liberated from the locomotive.

© C15PS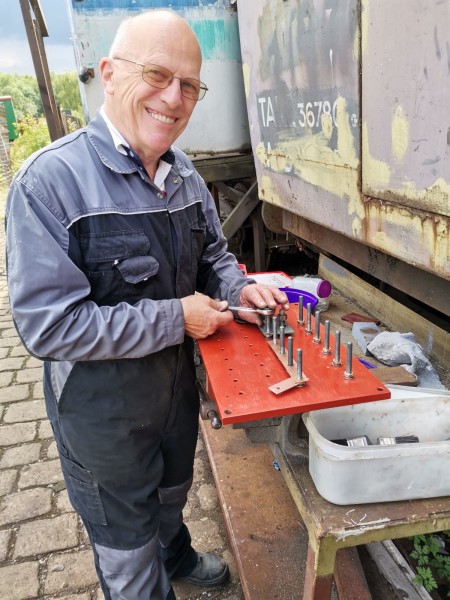 Above : Peter enjoying his work on the fuse board.

© C15PS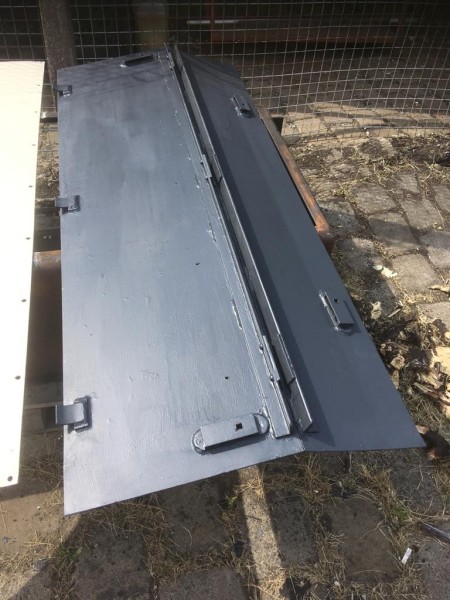 Above : Battery box door has been stripped back to bare metal and painted.

© C15PS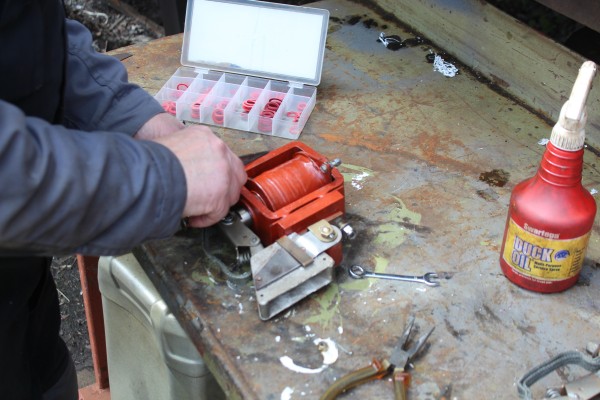 Above : Relay fettling.

© C15PS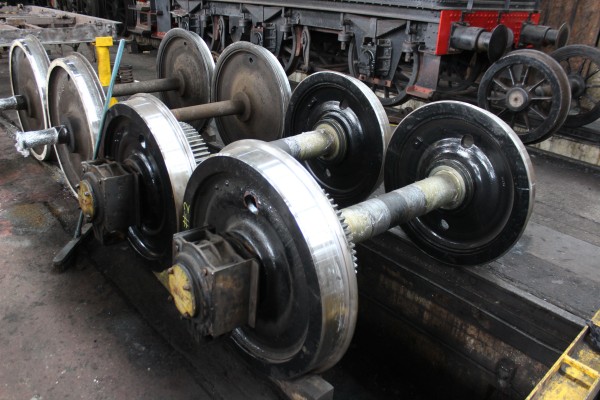 Above : Two of the D8233s axles are finished, third one out of shot on the lathe.

© C15PS
Fancy Getting Involved? click on the You Can Help page