December 2021
As 2021 comes to an end we've managed to get in a final update for the website. Happy to report that Mike Kerry has assisted with the mounting of the missing spherical roller bearing on axle #3. The original bearing failed its inspection and we removed it prior to the axles going onto the lathe. We purchased a new one, off the shelf part and it's been in storage waiting for its moment. Mike brought his induction heater and after 30 minutes of slowly heating the bearing, Mike slipped it on to the axle end. Once cold, it was packed with grease and the axle box was put back on and buttoned up.
In other news, the frame has had some of the relays removed and the mounting bars painted in grey anti-trac varnish. Once dry, the overhauled relays will be remounted and in this cold and damp weather that might take a week! Also, there is an article in Trackside magazine about D5705. Pip Dunn did an interview with us in October, for both locos and the first article has now been published.
On behalf of the Society, we would like to wish you all the best for 2022.

We also have facebook pages too, where we update regular progress - www.facebook.com/d8233
If you are interested in helping out please contact Rob Mason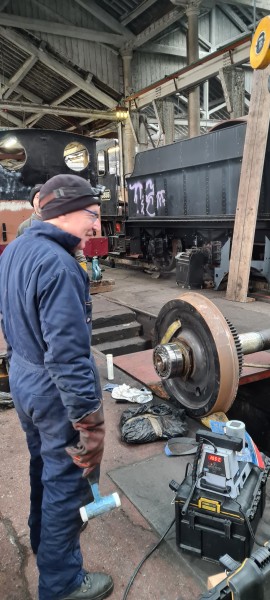 Above : Mike Kerry post bearing fitting.

© C15PS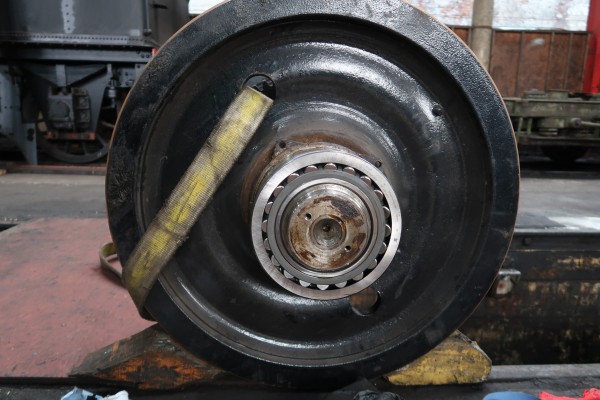 Above : Spherical roller bearing cooling down.

© C15PS
Above : Electrical frame, stripped of some of its relays now sporting fresh anti-trac varnish.

© C15PS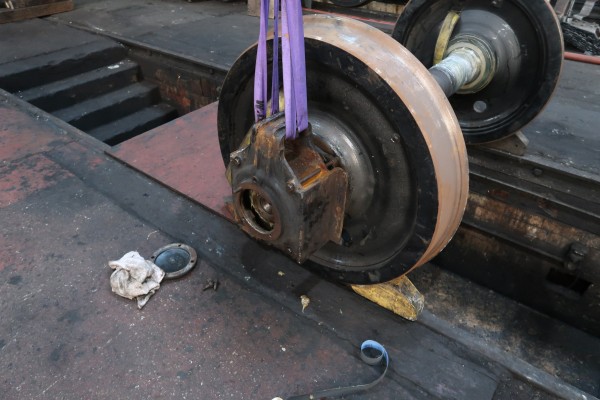 Above : Axle box fitting.

© C15PS
Fancy Getting Involved? click on the You Can Help page