June 2022
It's been a quiet few months on this loco as volunteers make excellent progress on D5705, in preparation for the ELR summer gala. That being said, some progress has been made such as more work being carried out on the electrical cubicle. As the electrical frame is completely removable from the loco, the wiring on the loco attaches to terminal bars located on the bottom on the frame, thus making it easier to remove for maintenance etc. As this is a completely new build frame, made up of parts from other locomotives, we had to fabricate our own terminal bars. This is now complete and the relays/contactors on the opposite side of the frame can now be overhauled.

Since the last report we have placed an order with CRF Engineering & Fabrication Ltd, to supply the missing parts from the traction motors/bogie frames. These are the links & brackets that hold the traction motors in place on the axles. We are still missing a few parts and we are hopeful that these can be fabricated before the end of Autumn. Once we've got the final missing parts we will reassemble the bogie frames, complete with traction motors, and get the loco back onto them before the rewiring starts.

At the beginning of June, D8233 was shunted out of the works so volunteers could remove the 2nd battery box and fuel tank. The battery box was no bother, but the fuel tank was hiding a few pipes that couldn't be seen until it was dropped down a few inches. The standard curse words and oily arms later and the tank was free of its breather pipes. Taking these off the loco has enabled us to gain access to a large section of the underframe, so de-rusting and painting can commence.

We also have facebook pages too, where we update regular progress - www.facebook.com/d8233
If you are interested in helping out please contact Rob Mason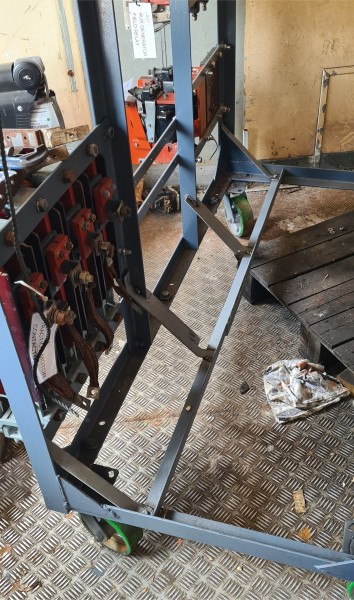 Above : The terminal bars will require somewhere to live on the cubicle, so fabricated a new frame for them.

© C15PS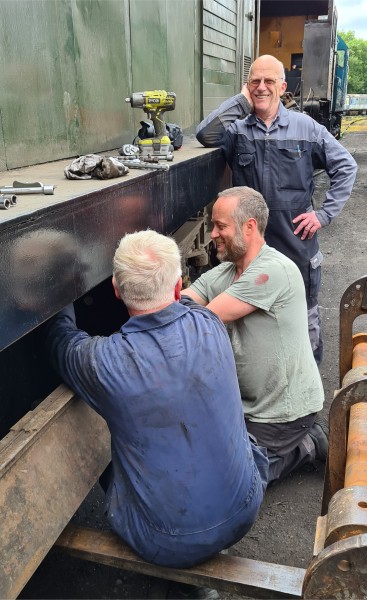 Above : Peter supervises the younglings removing the battery box.

© C15PS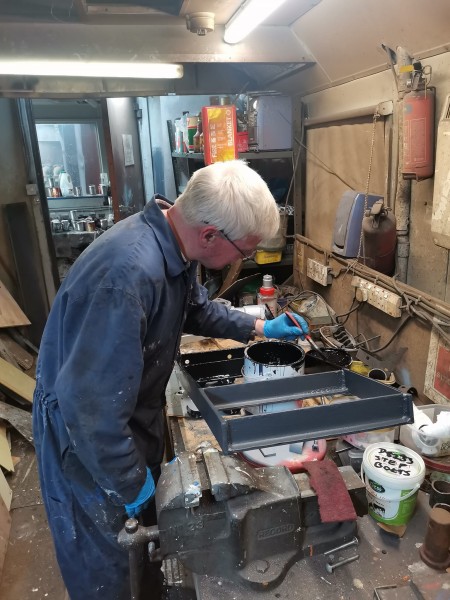 Above : Andrew applies gloss to one of the cab steps.

© C15PS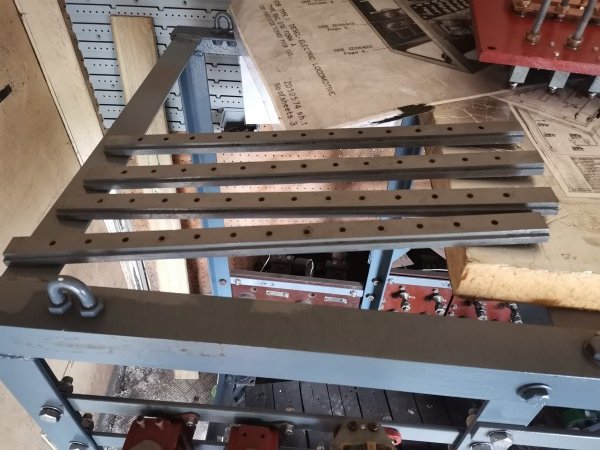 Above : Peter has been busy sourcing terminal bars for incoming wiring to the electrical frame.

© C15PS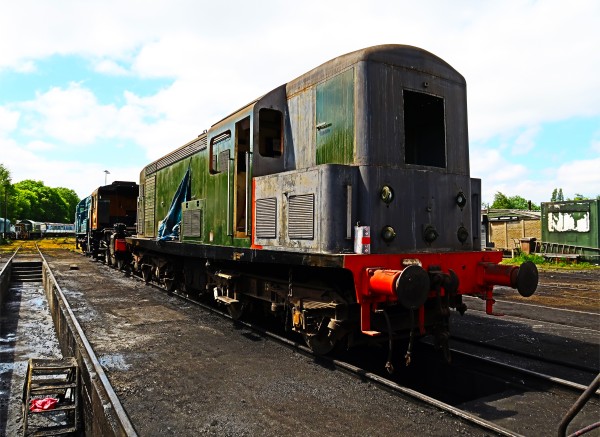 Above : D8233 moved outside Baron Street works so the battery box and fuel tank can be removed.

© C15PS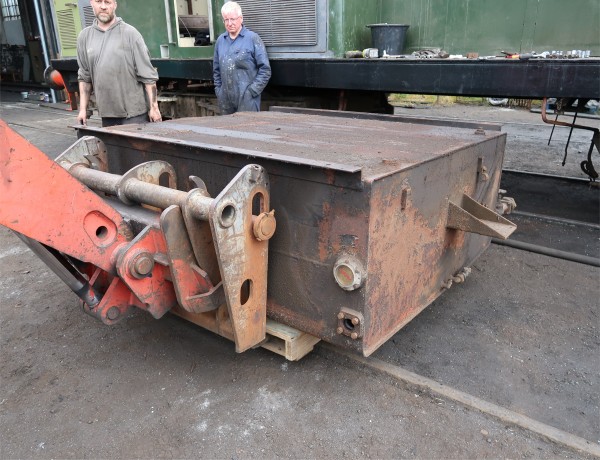 Above : Fuel tank is removed and now in the covered workspace near our workshop so renovation can begin.

© C15PS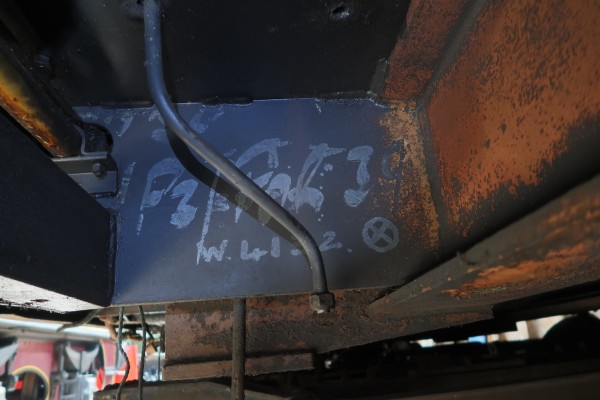 Above : The underframe is in remarkably good condition. Fabrication notes hidden since 1961 reappear.

© C15PS
Fancy Getting Involved? click on the You Can Help page