16 July 2022
All of the new parts delivered to site, now in store in the cream container. Managed to relieve the CoBo of one of its TM brackets. This will be sent off to be copied 4 times, so the 15 has a set.
Also, the lads removed on of the brake relay valves (Westinghouse B2) They struggled for a while in the heat but managed it in the end* This was partially dismantled and given a really good clean in the parts washer. Now left to soak in diesel to help with the removal of the pipe that decided to stay in the relay.
* With the help of brute force and metal fatigue
We also have facebook pages too, where we update regular progress - www.facebook.com/d8233
If you are interested in helping out please contact Rob Mason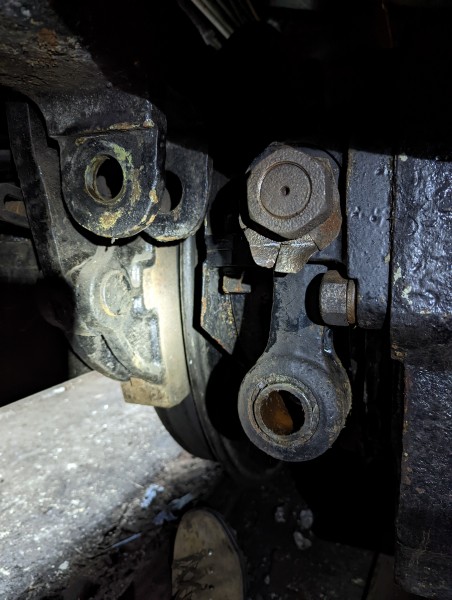 Above : Mike Kerry post bearing fitting
. © C15PS
Above : Traction motor bracket removed. Ready to be sent away to be copied.
© C15PS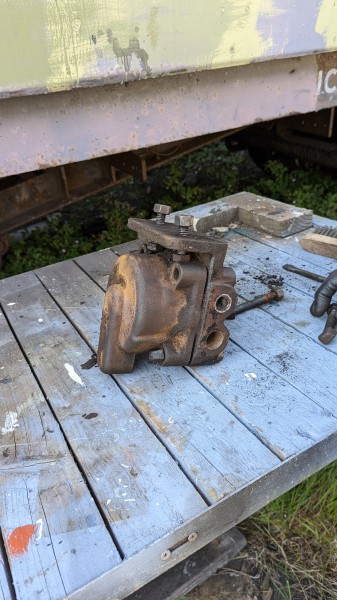 Above : Finally, the first of 4 removed.
© C15PS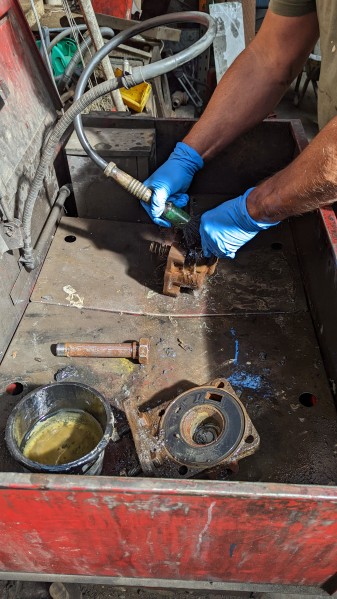 Above :

The valve has seen better days. Having a good clean in the parts washer

.

© C15PS
Fancy Getting Involved? click on the You Can Help page