August & Spetember 2022
Following on from the last report, volunteers have emptied the remaining diesel from the fuel tank, which is part way through it's repaint. The fuel tank's gauges have been removed and they are really good condition. A little bit of fettling will bring them up lovely.

The Westinghouse relay we removed in July has been stripped, soaked in a cleaning solution and then given thorough going over by Jason. The broken reducer that had seized in the valve head was cut out using a dremel, then tapped the threads clean.

Work has started on renovating the underside of the loco. We wanted to reduce the amount of angle grinder use, especially as it is awkward to get to under there and the proximity of the angle grinder to the operators face. Shotblasting any media under there is also out as it would require the loco to go onto the loco jacks, and the ELR are not keen on their equipment getting damaged, understandably. Jenolite rust converter is a paintable product that when applied to rust converts it to a stable, paintable surface. Some preparation is required before the gel is applied, like removing the flaky paint and any oil (for which there is plenty!) The only electrical equipment used is a portable lamp and a hoover, for the dusty bits.

Peter is making good progress on the control frame. He has been concentrating on the manufacture of the terminal bars, including making the clamps that will hold the bars to the frame.

We also have facebook pages too, where we update regular progress - www.facebook.com/d8233
If you are interested in helping out please contact Rob Mason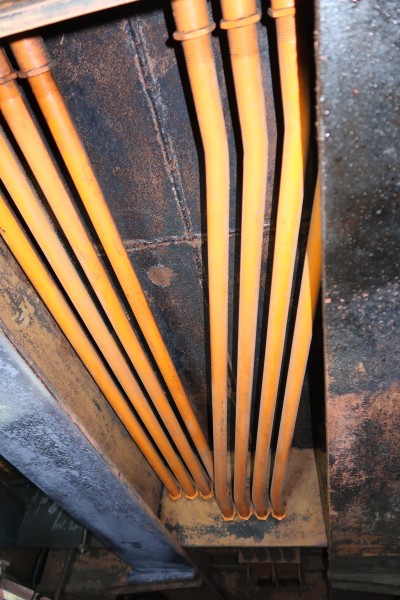 Above : The underside of D8233, where the fuel tank goes
. © C15PS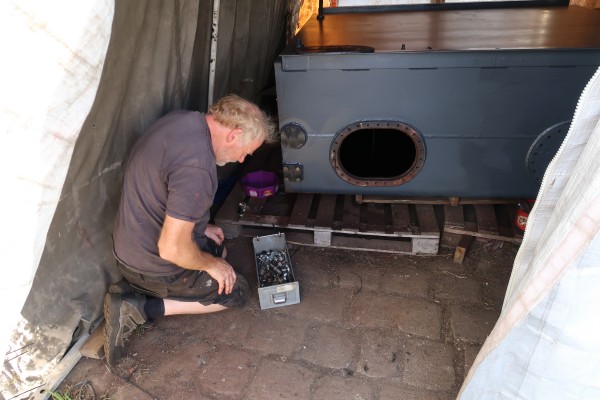 Above : Steve looking for the correct fitting so he can drain the diesel from the tank.
© C15PS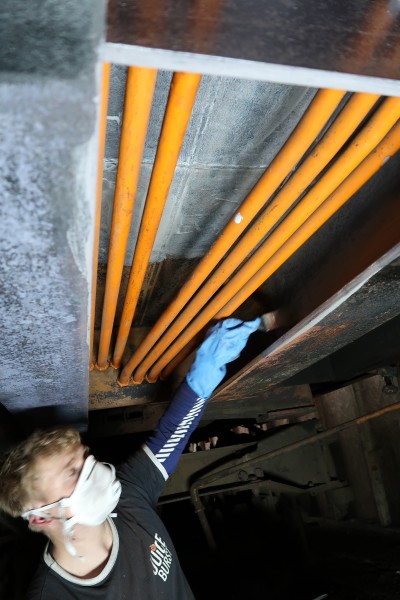 Above : Newest volunteer Drew slapping on the Jenolite. Once dry it'll be painted.
© C15PS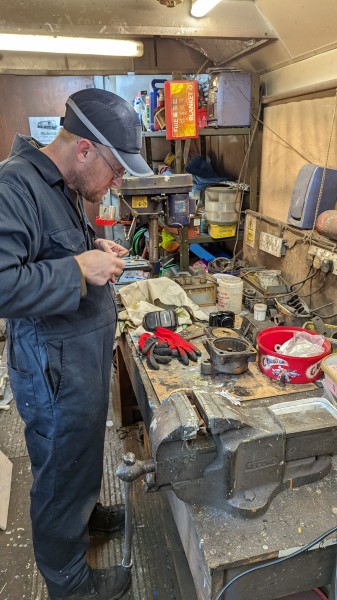 Above :
Founder volunteer Jason doing a deep clean on the brake relay valve.
© C15PS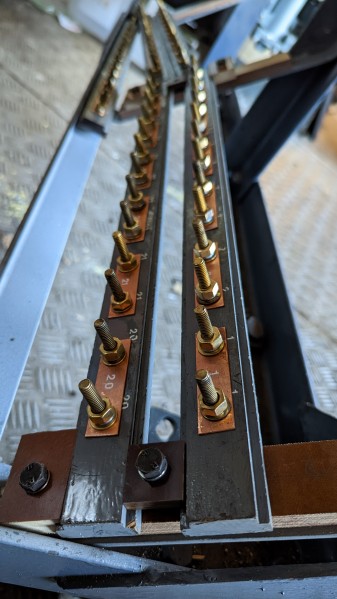 Above :
Peters handy work on the terminal bars. New copper strip and newly manufactured clamps, numbered ready for wiring.
© C15PS
Fancy Getting Involved? click on the You Can Help page