October 2022
Another major step forward to report, as CRF (UK) Limited of Wem have completed the latest order for us, in the form of the Traction Motor lateral bracket. This is the bracket that attaches to the pinion side of the traction motor, a small link spans the gap between it and the bracket attached to the bogie frame.
We didn't have a drawing for this part however the CoBo did, and one of its 5 brackets was removed temporarily and copied for the Class 15. Along with the pins also supplied, we now have 99% of all of the required components to put the bogies back together.
We would like to extend our thanks to Chris Roberts and his engineering team at CRF (UK) Limited, and to HallMason Design for drawing up the part at short notice.

We also have facebook pages too, where we update regular progress - www.facebook.com/d8233
If you are interested in helping out please contact Rob Mason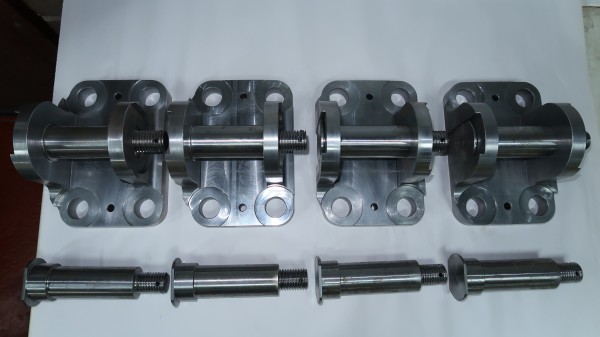 Above : Traction Motor lateral brackets supplied by CRF (UK) Limited
. © C15PS
Above : Traction Motor lateral brackets supplied by CRF (UK) Limited
. © C15PS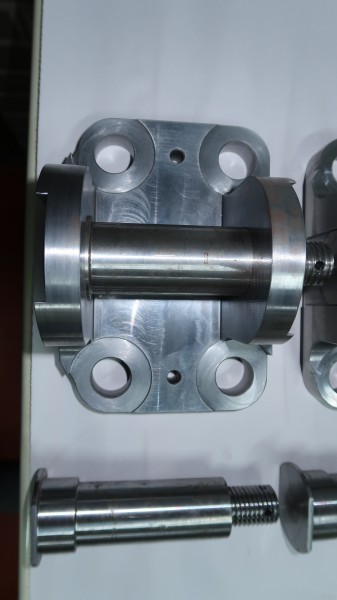 Above : Traction Motor lateral brackets supplied by CRF (UK) Limited
. © C15PS
Fancy Getting Involved? click on the You Can Help page