November 2022
Progress was made on the electrical frame, with the repositioning of brackets previously bolted to the frame. Due to having to put the upper terminal bars in, something we hadn't planned for when building the frame, these brackets were welded to the frame instead. Once painted in anti-trac varnish, the traction motor blower relays and the field divert relays will live there.
The first of the engine bay doors has been fabricated, and primed. The second one has been started and more on that in the next report.
More progress was made under the loco too, with more sections of bodywork painted. Some of the brake pipes were removed and painted too. With the pipes removed, it gives greater access to the rusty steel.
The traction motors also saw daylight again as each one was removed from storage and after choosing the best bearing caps for each motor (the closest fit), bolts were found and the motor went back into storage.
December – The first of the roof hatch doors has been completed and painted in primer. Then it cold, and the workshop suffered 2 failures: No water and no power. Multiple split pipes due to inadequate insulation and was repaired in early January. Volunteers did get the electric back on eventually and workshop duties could recommence.
A decision was made on the accessibility of our other workshop, the ex-CIE thumper unit 8099. The flooring in the main workshop area had become so wet, the plyboard/stripwood combination had turned itself in to compost. This has meant that the floor surface had become uneven, a trip hazard and in places where heavily laden racking was situated, extremely unstable. A plan was made to dig out the old flooring and replacing it with treated external plyboard … and that's in Januarys report
We also have facebook pages too, where we update regular progress - www.facebook.com/d8233
If you are interested in helping out please contact Rob Mason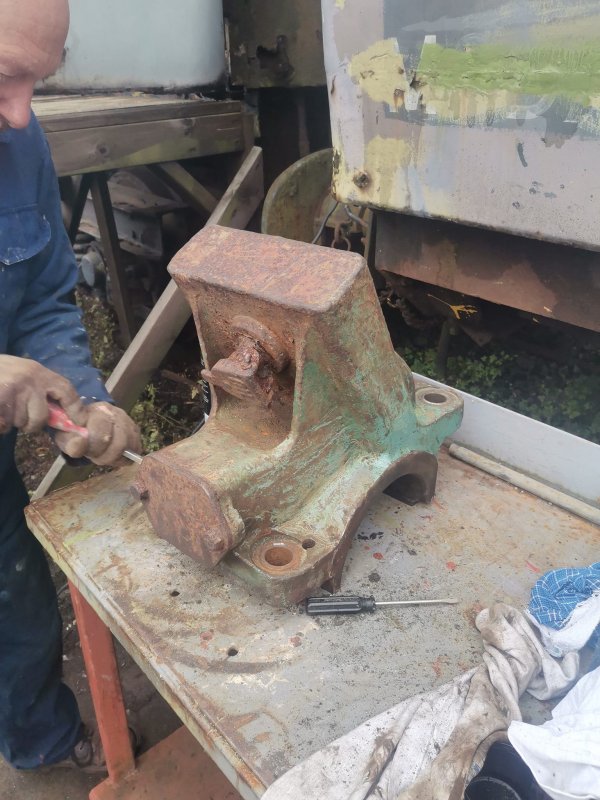 Above : One of the unrestored bearing caps, being restored
. © C15PS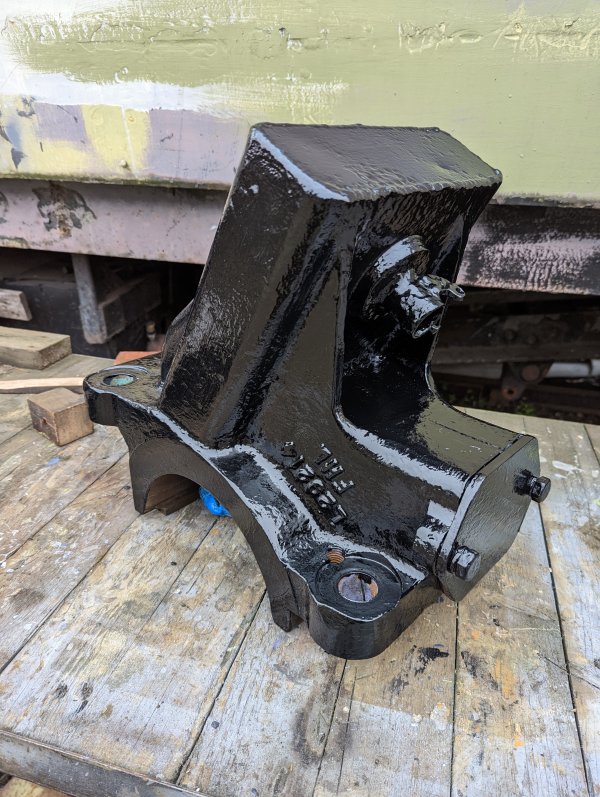 Above : Now with paint
. © C15PS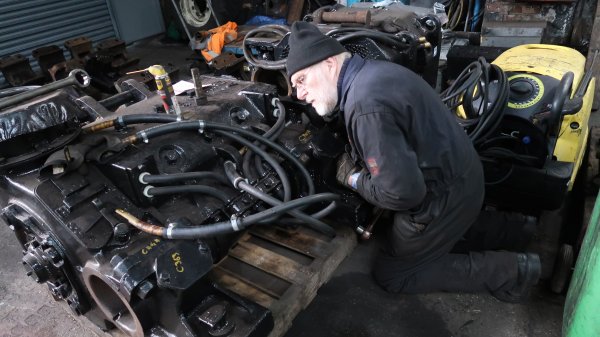 Above : ELR engineer Dave Reynolds checking the ovality of the bearing cap and the traction motor carcass. The plain bearing lives in there and tolerances are very fine
. © C15PS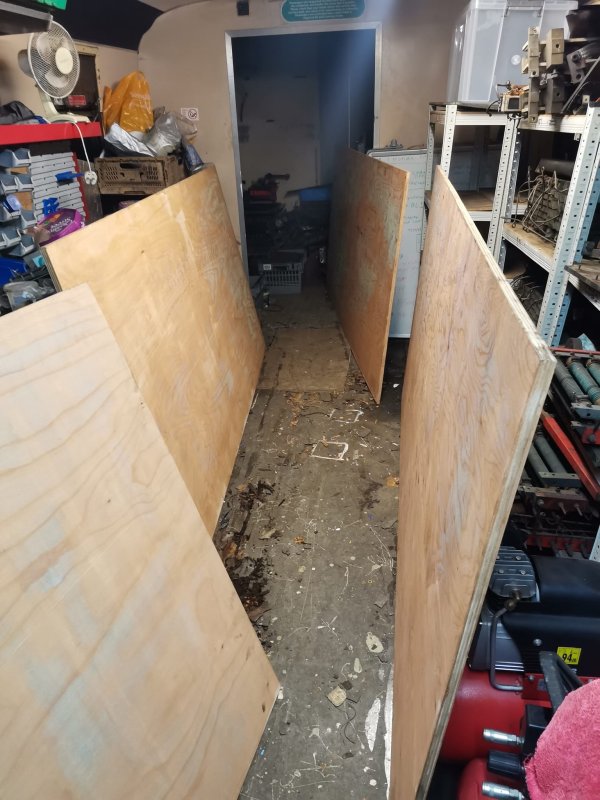 Above : The new floor boards, drying after being treated to prevent them going rotten
. © C15PS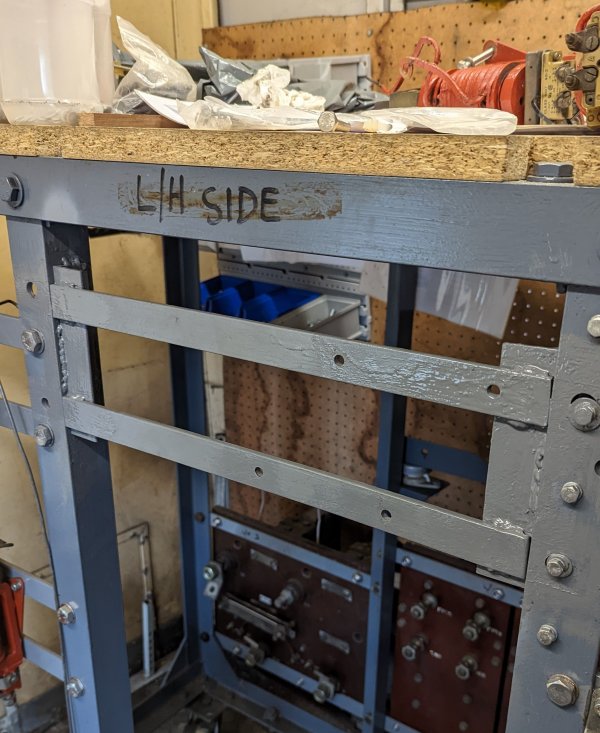 Above :

Relay brackets welded to the electrical frame and painted with varnish

. © C15PS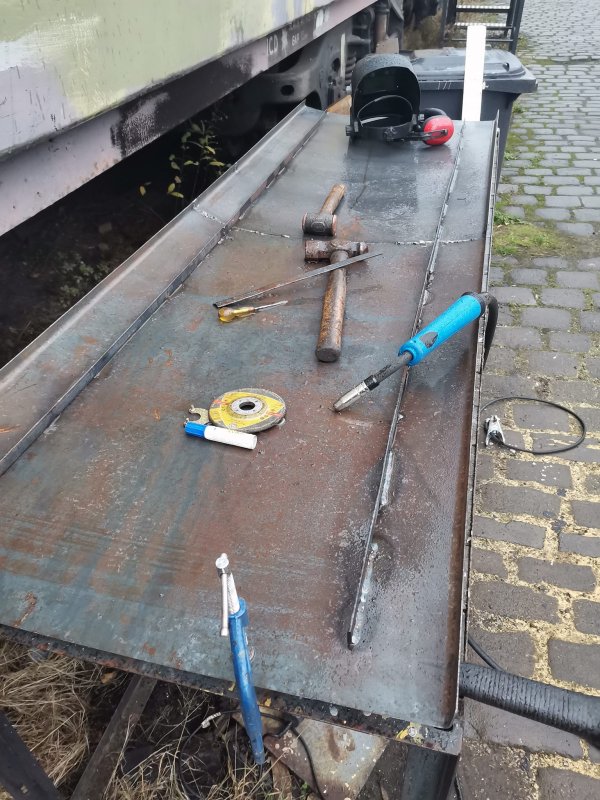 Above : Welding strength to the engine bay door #1
. © C15PS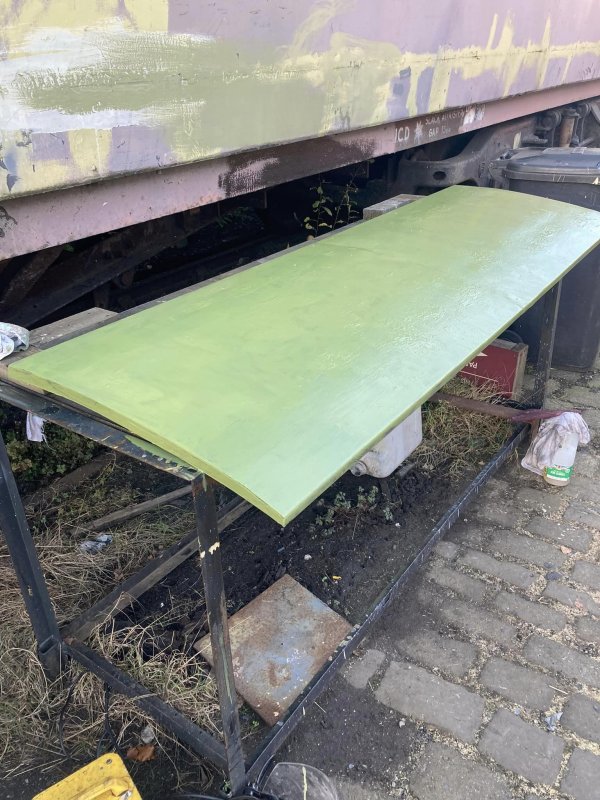 Above : Engine bay door primered
. © C15PS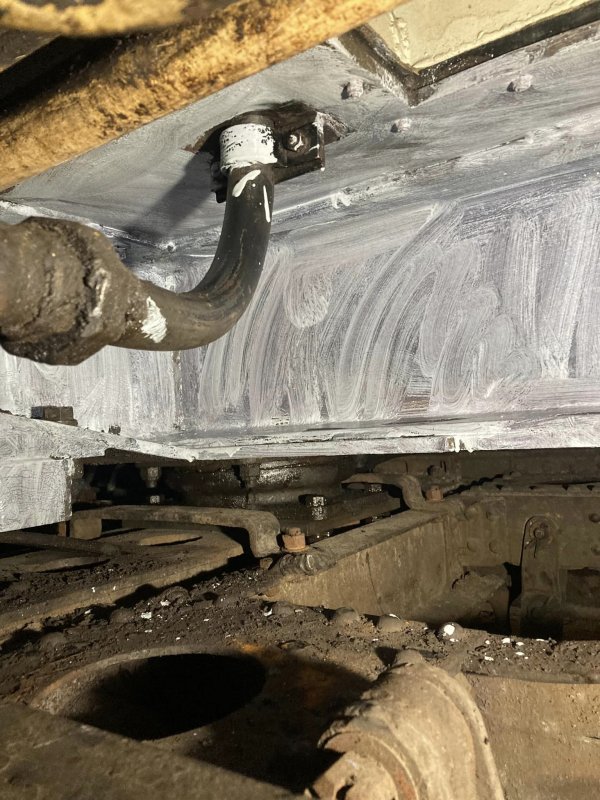 Above : More rusty steel converted back to a paintable surface
. © C15PS
Fancy Getting Involved? click on the You Can Help page