March 2023
An essential part of our operation here in Bury is our workshops and storage areas, without which we wouldn't have been able to complete any restoration, especially one of this magnitude. The ex-CIE thumper unit, 8099 has been pivotal in our progress on both locos as it has provided undercover accommodation, workspace and enough room for shelving for our spare parts. However, in recent years it has been showing signs of disrepair, nevermore so than inside.
The flooring has become wet, as the guttering has clogged up with moss, the water has found new routes in to the workshop instead of finding its way to the cobbles under the power car. The floor had become that bad, it had become unsafe to walk across (trip hazard) and the weight of the parts on the light shelving had dug the legs into the floor, making for interesting and precarious angles.

The decision was made to replace the rotten floor with new 18 mm external plyboard. This was pre-treated to give it extra protection and once dry we started the mammoth job of moving our stuff out of the way. Each section was cleared down to the corrugated steel floor, which is in good condtion and then a single board is laid before moving our spares about again so we can do the next section. The rotten board resembled compost in the main, with only a section in the middle that still held some resemblance of being solid wood.

This was a 2-day project which was finished with the purchase of new heavy-duty shelving, with enough space to safely store our spares. New LED lighting has also brightened the workshop area. This is now a safe area for our volunteers to work in, which will make restoring these locos a lot easier in the coming years.

We also have facebook pages too, where we update regular progress - www.facebook.com/d8233
If you are interested in helping out please contact Rob Mason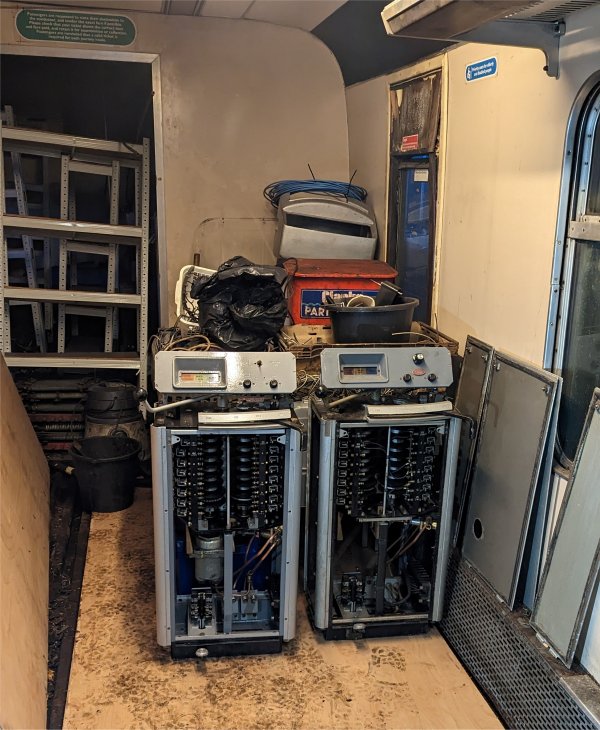 Above : The two overhauled 'fruit machine' controllers
. © C15PS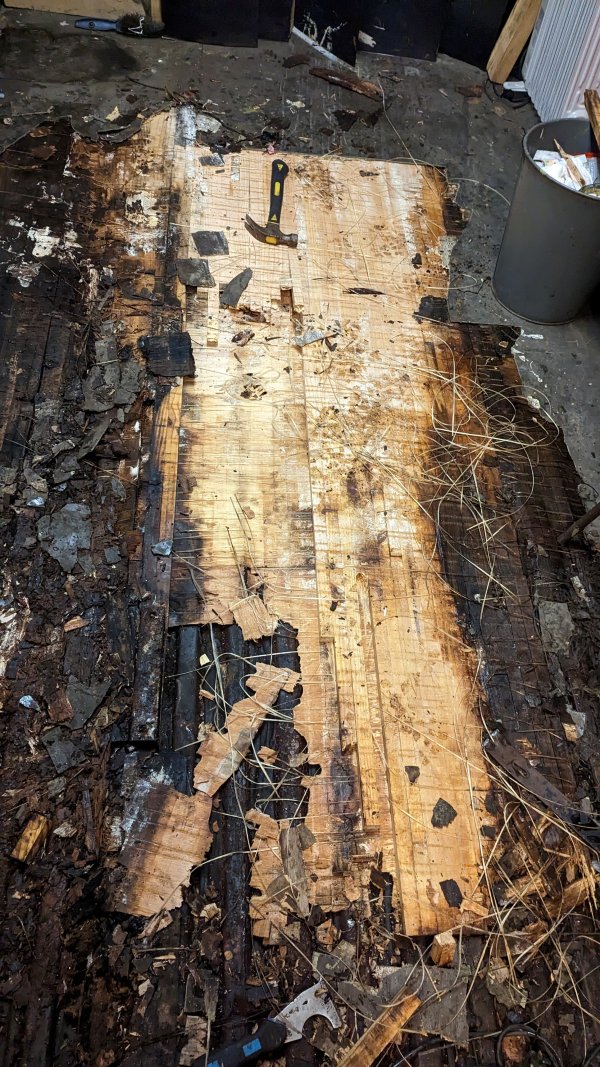 Above : A start is made on scraping up the rotten floor
. © C15PS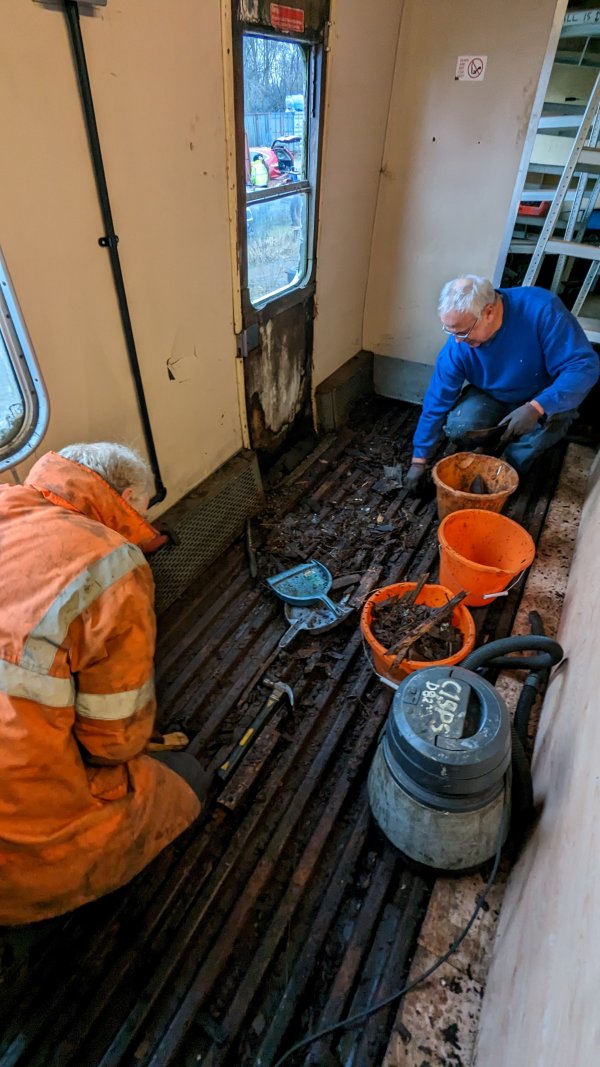 Above : Buckets were filled with the composting wood and disposed of responsibly

.
© C15PS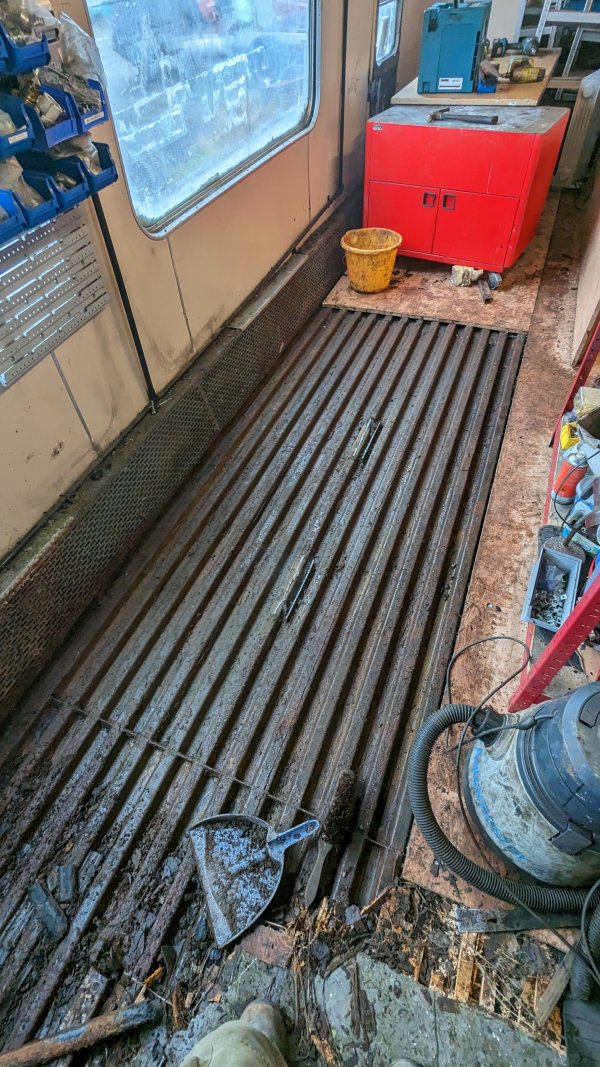 Above : Final full sized board about to go in after the corrugated steel was hoovered clean

.
© C15PS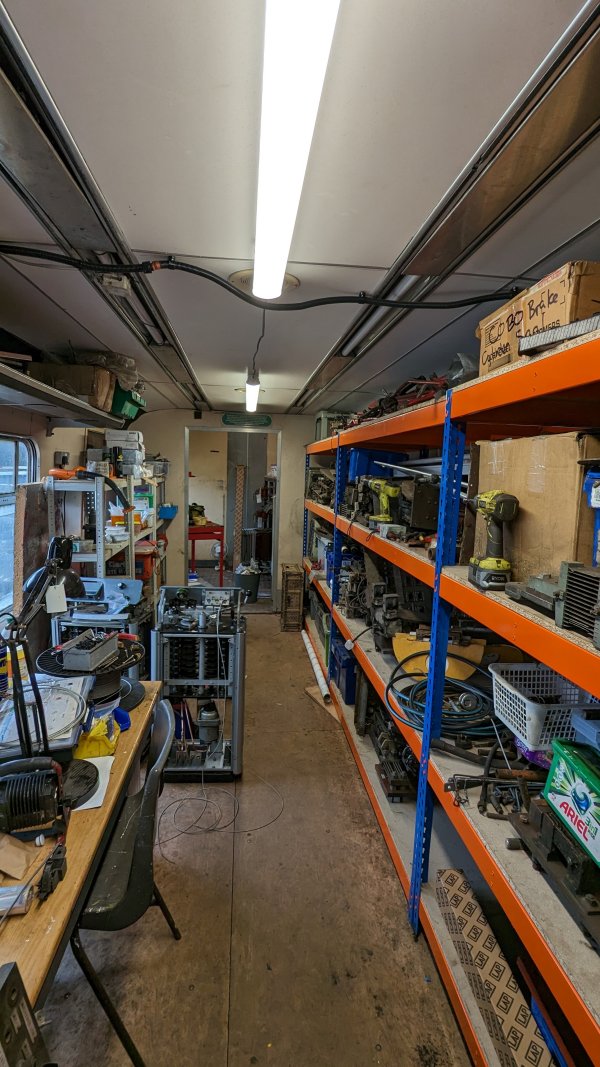 Above :

Workshop is now transformed into a safer space to work

. © C15PS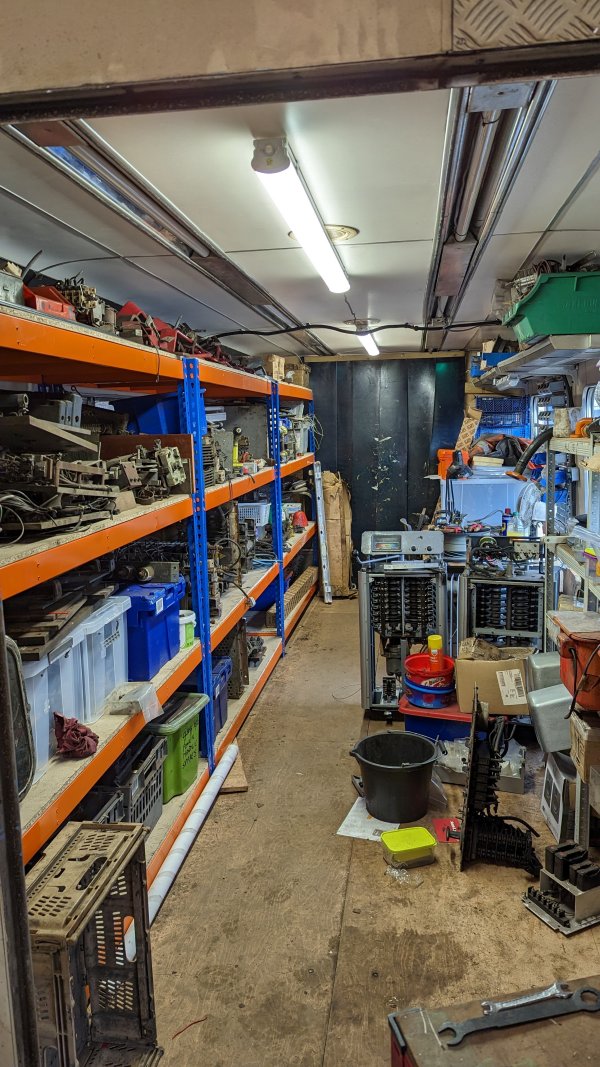 Above : Workshop is now transformed into a safer space to work
. © C15PS
Fancy Getting Involved? click on the You Can Help page