April 2023
Carrying on a theme of tidying and reorganisation, we have bought an industrial tent that will protect the spare V16 Paxman power unit. First job was to clear the area around the power unit, moved the original V16 from the loco which will have its remaining usable parts removed.
The surface was cobbles but covered in earth and grass, so we got digging and scraping. Once the area was cleared, we started to assemble the frame. It soon became a mammoth job, as the frame was in kit form, instructions in German and in 13 boxes. We love a challenge at the C15PS. The frame took a day to assemble and around the power unit too.
On day two, the wind had picked up and volunteers attempted to secure the frame via ground anchors, where we discovered that the cobbles were definitely granite and under the earthy ballast was brick. The sides went up easily once we figured out the toggles and which way around, they went. Then came the main tarp and it was unsurprisingly heavy. We discovered that it had been folded length ways (door side) in the factory and not the wall side, so we unfolded it on the carpark and refolded it the correct way. Then we lifted it over to the frame and utilising staging began hauling it slowly over the exposed frame. We did all this in mud too …
We also have facebook pages too, where we update regular progress - www.facebook.com/d8233
If you are interested in helping out please contact Rob Mason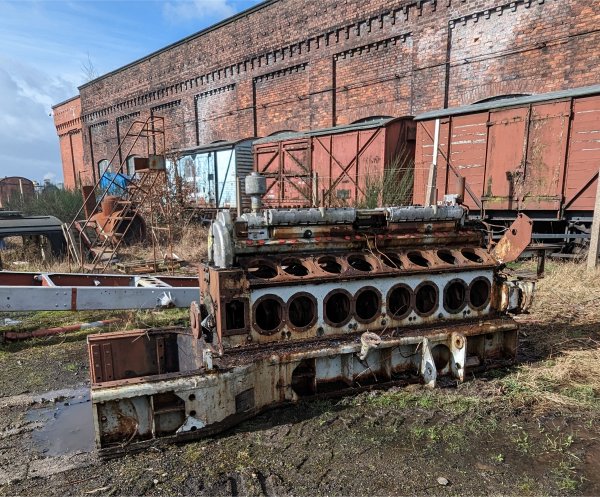 Above : The original power unit has moved closer to the workshop so the remaining useful items can be recovered.
© C15PS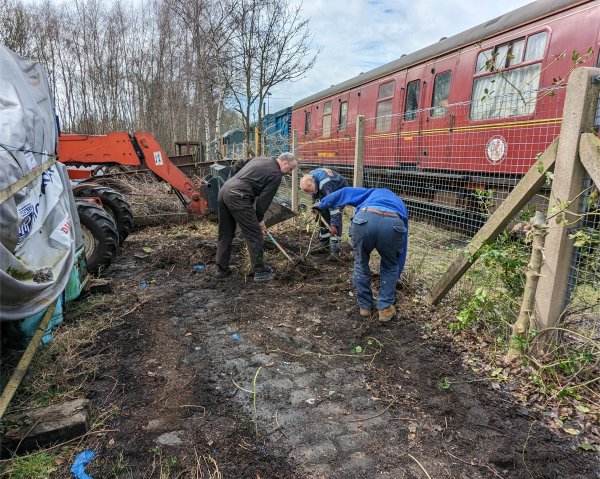 Above : Ground clearing in full swing.
© C15PS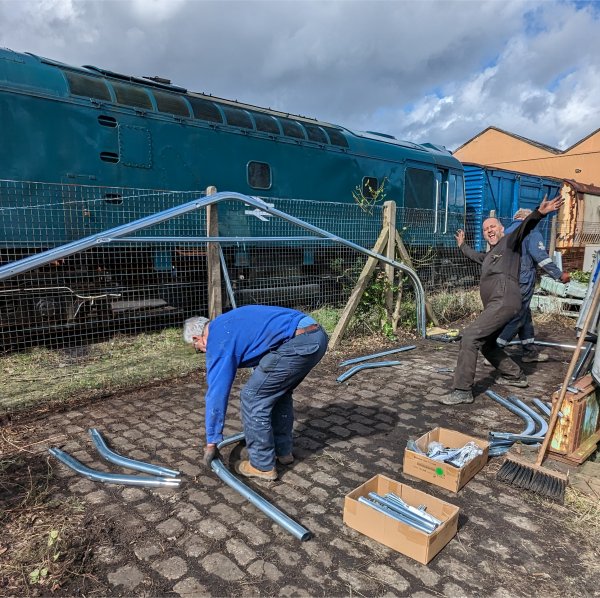 Above :

Roof build begins.

© C15PS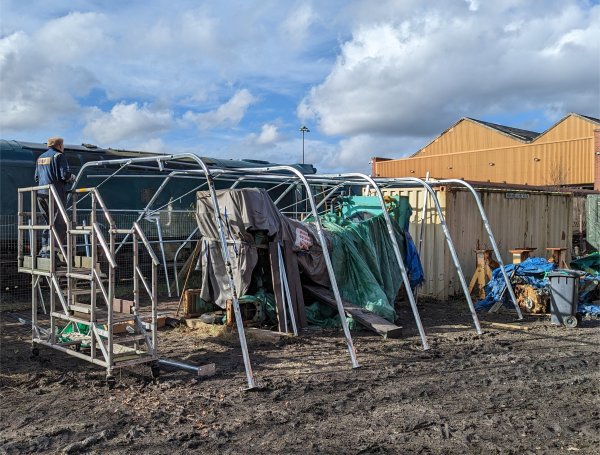 Above :

The frame slowly takes shape around the spare V16 Paxman.

© C15PS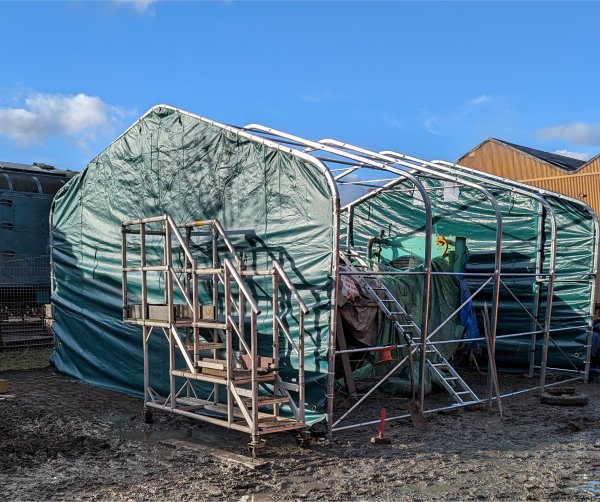 Above :

The end doors are now secured into place.

© C15PS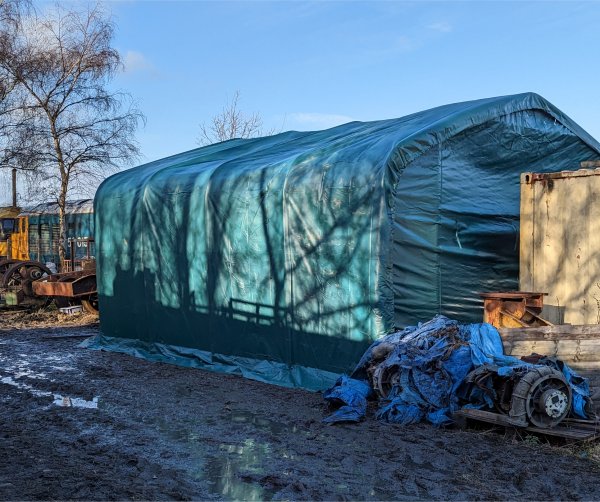 Above : The tent is now complete and we've started to store some of our spares under cover
. © C15PS
Fancy Getting Involved? click on the You Can Help page